TRIAL OF GLADIATORS: Enfusion Season 3 finals coming to Slovenia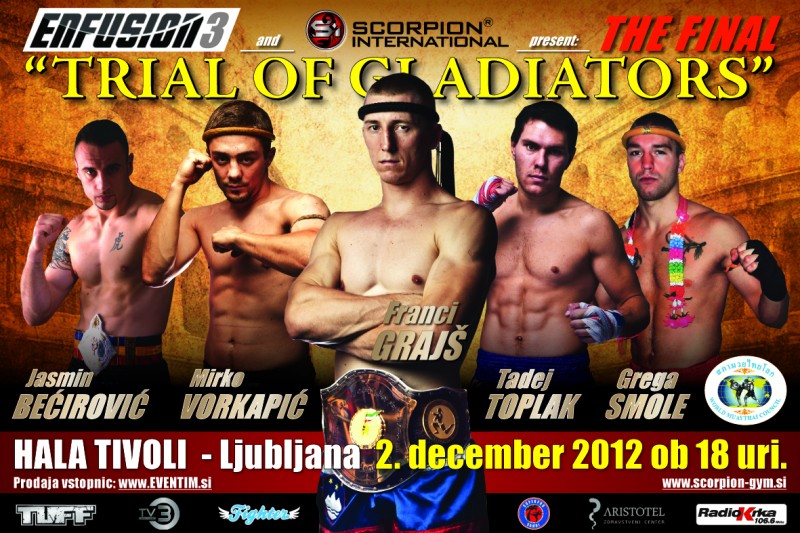 Slovenia will witness an event greater than ever before. With Enfusion Season 3 coming to a close, four 85kgs fighters who survived the elimination process will battle it out for a grand prize of 30,000 US dollars. The IFMA medalist Franci Grajs will meet "It's Showtime" champion Sahak Parparyan in the first semifinal, with Scottish Ritchie Hawking taking on Andrew Tate from America in the second semifinal. Not to be missed, 4 female team captains will also meet, in a tournament of their own.
The event, which will be staged in Slovenia's capital Ljubljana, will also host 4 professional preliminary WMC fights with home fighters Mirko Vorkapic, Jasmin Becirovic, Tadej Toplak and Gregor Smole taking on opponents from Holland, Germany and France.
The earlier parts of the Enfusion show are already being broadcast each Wednesday on Slovenia's TV3.
Promotional video:
Tags: Andrew Tate, Enfusion 3, Franci Grajs, Ritchie Hawking, Sahak Parparyan, Slovenia, Trial of Gladiators