25th of November marks the International Day for the Elimination of Violence Against Women.
UN Women and UNiTE campaign to end violence against women around the world this year aims to create awareness with "Orange the World" beginning from the 25th of November until 10th December which is the Human Rights day. Participated cities, countries and organisations illuminate their buildings, landmarks and statues with orange colour during the 16 days of Activism Against Gender-Based Violence. These include the Little Mermaid state in Copenhagen, the Great Niagara Falls in both USA and Canada sides, Petra Archaeological Park in Jordan, The National Monument of Pakistan and many other significant places around the globe.
Bangkok, together with UN Women and Australian Embassy, lead by The Australian Ambassador HE Mr Paul Robilliard, saw the importance of this campaign and are in full support for UNiTE and UN Women, organised "Orange the World" event at the Australian embassy on the 25th November inviting important guests and VIPs from UN Women, Embassies and many Thai media were present. All attendees had a chance to view an art exhibition showcasing the crimes against human rights especially to women. HE Mr Paul Robilliard gave a powerful speech on how important it is that everyone should take part and be an active bystander to end violence against women around the world. In final, the Australian embassy building was illuminated in orange.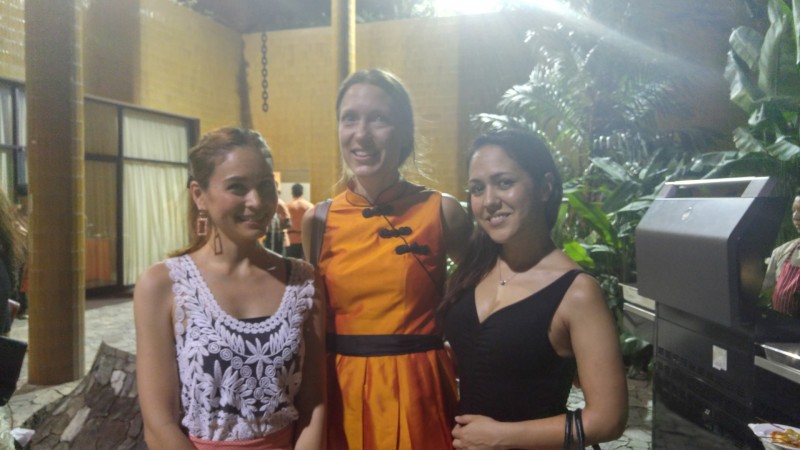 IFMA had signed MOU with UN Women in 2013 and now over 80 countries of national federations have establish projects to support this campaign including workshops for coaches and instructors, special manual has been developed. UN Women trophies are donated to major events to create awareness regardless in Monaco which the event was chaired by Price Albert II or in St. Tropez in which Mademoiselle Brigitte Bardot Chaired the event, and in Bangkok during IFMA World Championship in which UN Women was a firm partner.
IFMA was represented by Azadeh Kamyabi and Panida Ottesen from IFMA Social Responsibility Unit and IFMA will continue to use the power of sport, the champions, and all stakeholders to create a positive change to the society.