West Coast Battle 8
Saturday 3rd September will see the 8th edition of West Coast Battle in the beautiful city of Varberg Sweden. Muaythai in Sweden is rapidly becoming one of the strongest in Europe and this event demonstrates the quality and popularity of the sport by the Swedish nation.
The event will be headlined by a bout between Sofia Olofsson (Sweden) and Meryem Uslu (Germany) for the European title at 53.58 kg. Sofia is a rising star in Muaythai and is well know for her victories in IFMA especially as the winner of the Queen's trophy in 2015. Not only has she become a sport legend in the world of Muaythai but also in her homeland, Sweden.
Her opponent Meryem is a strong fighter who holds an array of titles and is also no stranger in the world of Muaythai as well as being a star in K1.
Aside from the headlining act there will be 2 Nordic title WMC bouts, the first will be between Pok Jäskiläänen (Finland) and Adel Ekwall (Sweden) at 72.6 kg, the second between
Constantin Nanga Sweden and Anders Fossum Norway at 76.2 kg.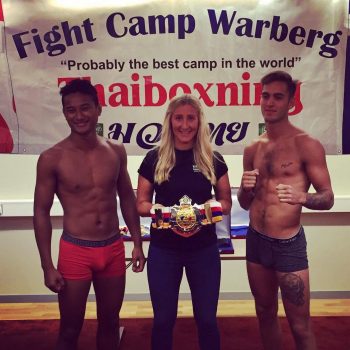 Promoter Per stated that "Everyone in the city is looking forward to the fights and these events help further promote Muaythai in the Nordic region. Everyone is excited to see their countries star Sofia fight for the title on her home turf so it should be a great atmosphere" The WMC wishes the best of luck to all the fighters and would like to thank all involved for making this event happen.