Fusion-FN Returns!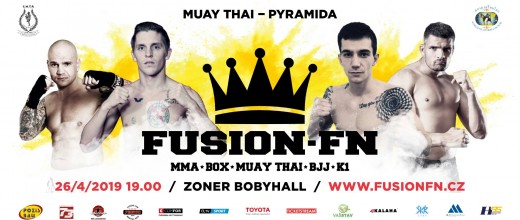 Friday the 26th of April in the historical city of Brno will be host to an evening of muaythai action sanctioned by the World Muaythai Council. Fusion FN will feature a full international card as well as an 8 man tournament at 71kg.
The main fight of the evening will be for the WMC Czech Republic National Champion title in the 66.68kg weight category between Michal Vacek and Jiri Pav.
Petr Ottich the President of the Czech Muaythai Association stated that muaythai in the Czech Republic continues to grow from strength to strength and events like these help springboard the sport even further into the public eye. We have the best athletes from Czech fighting on this show so this will be an event not to be missed for sure.