4 WMC Titles on the Line This Weekend
The United Arab Emirates is one of the leading muaythai powerhouses in Asia which hosted the unforgettable Asian championships in 2019 and is the host of the IFMA World Championships in 2022.
Muaythai is fully recognised by the National Olympic Committee of UAE under the Presidency of His Excellency Abdullah Al Neyadi and Director Tareq Al Mehairi.
This Friday will see another world class muaythai event with four titles on the card showcasing not only the unique talent of UAE but also inviting athletes from around the world.
The first intercontinental title is IFMA World and Asian gold medalist Ilyass Habibali from the UAE who will be competing against Spanish Champion Angel Marquez. East meets West in this spectacular fight of rights not only for the prestigious belt but also for them to come one step forward towards their dream to compete in the World Games.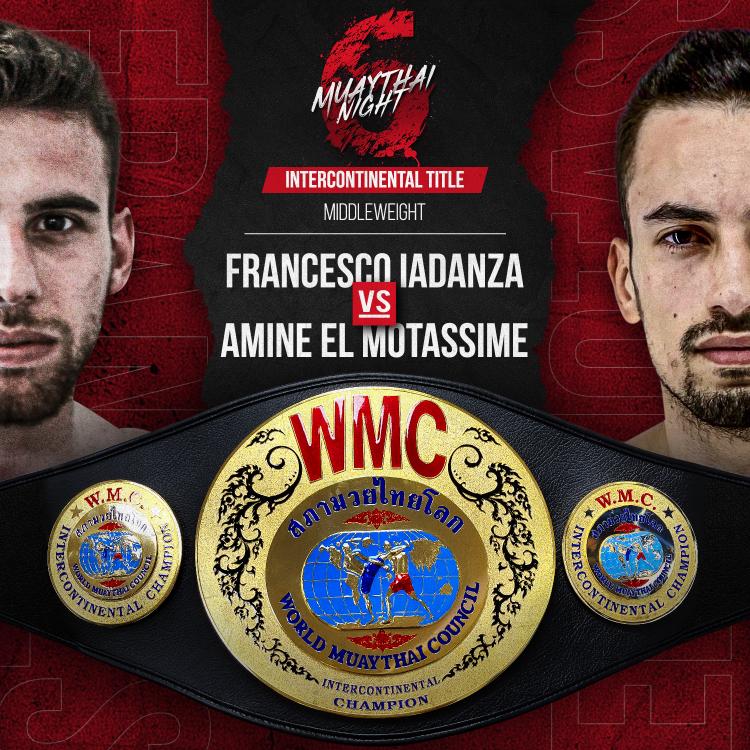 The second intercontinental title will see IFMA Asian gold medalist Amine El Motassime from the UAE face Italian fighter Francesco Iadanza, a two time Italian cup winner. At the last Asian Championships Amine beat the Thai superstar in a huge upset showcasing the quality of UAE athletes.
The female title fight will see French superstar, Intercontinental and European champion Myriame Djedidi face Ines Es Salehy from Belgium. Myriame is undoubtedly one of France's most outstanding female fighters and is trying to not only step closer to the world title but also get important points towards the World Games.
The Asian title fight will see Philippine Fighter Phillip Delarmino from the national team take on Zakaria El Jamari from UAE also not just for the WMC Asian title but also for them to collect points for Birmingham 2022.
His Excellency Abdullah Al Neyadi stated that muaythai is one of the fastest growing sports in UAE. Over the last 4 years the athletes in cooperation with the national sports development programme have very much reached world status and this weekend will be another test for the UAE as the Asian Indoor Games are only eight months away before the worlds best of the best from over 100 countries will travel to UAE for the IFMA World Championships 2022.