A New Czech Champion is Crowned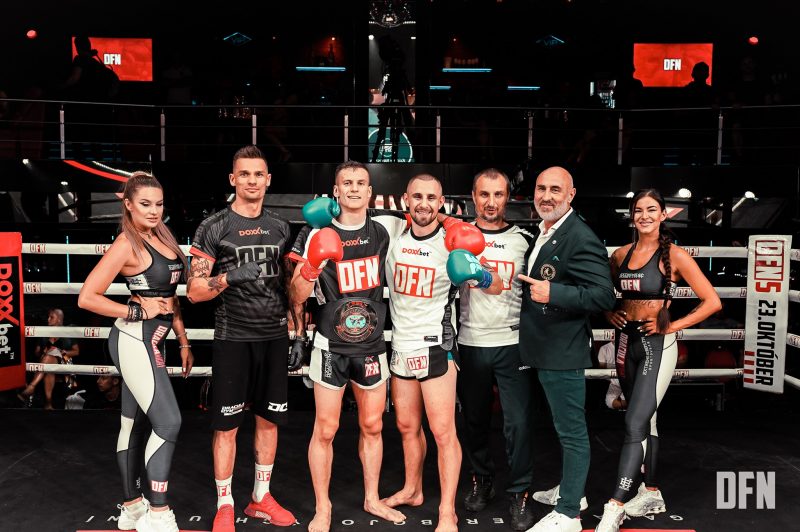 Saturday the 10th of July was a night to remember in the city of Banksa Bystrica, Slovakia as Dracula Fight Night returned with a bang. This was the 4th edition of the fight night which was run in cooperation with the Slovakian and Czech muaythai organisations under the presidencies of WMC world champion Vladimir Moravick and Petr Ottich.
The night boasted a solid card with Slovakian fighters and opponents from surrounding countries and was the first big event in the country since Covid restrictions were lowered.
The headlining fight was for the Czech national champion title between Andy Cehovsky and Stepan Cuba set at 72.5KG (Middleweight). Michael Krcmar was originally supposed to fight but due to a last minute injury Stepan Guba stepped in as he was already in fight camp.
The fight was considered by many as the fight of the evening as both Andy and Stepan gave it their all from the get go. After an epic war it was Andy Cehovskies hand that the referee raised much to the joy of his cornerman who looked over the moon.
President of the Slovakian Muaythai Federation and promoter of Dracula Fight Vladimir Moravick is a WMC I1, European and World Champion. Vladimir stated that we are so happy to work closely with the Czech Muaythai Federation to produce these quality events. Cooperation is the key to success in WMC and IFMA, one world one muaythai.