A New European Champion is Crowned!
Saturday the 14th October in the beautiful city of Veigne, France saw a night of muaythai action at 'La Nuit De L' Uppercut' sanctioned by the WMC. The event featured international bouts with the main fight for the WMC European title Super Feather Title  (58.9kg) between Sofiane Meddar (France) and Roman Skulskyi (Portugal) as well as a solid undercard.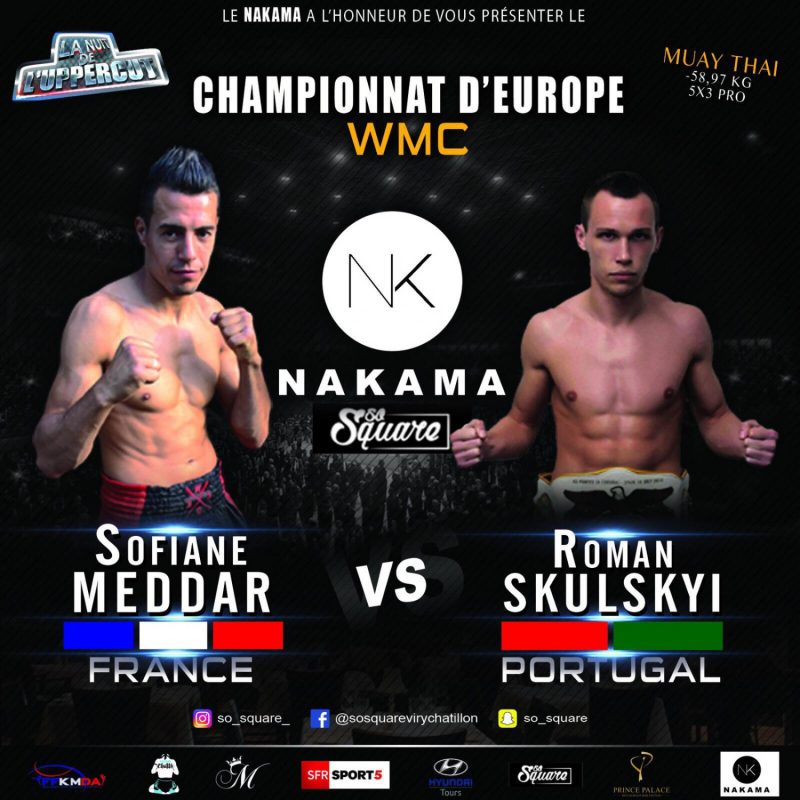 This was the fight of the night and after 5 epic rounds the judges made a unanimous decision in the favour of Roman Skulskyi. The decision could have gone either way at certain points as this was such a close fight with both athletes demonstrating the full arsenal of muaythai.
French WMC promoter Pascal stated that this was another top level event and as the sport is continuing to grow so do the skills of the athletes as was demonstrated at this show. We will continue to put on high calibre events in conjunction with the WMC to further promote the sport we live and breath, not only in Europe but internationally also.