A Triumphant Success!
Triumphant 1 took place Friday night, September 29th at the Graton Casino & Resort in Rohnert Park, CA. This was the first time a combat sports event was held at the upscale casino located in Northern California's wine country.
The event created a buzz in the Muay Thai community as CEO/President Geoff Quares, known locally for his successful fights under the Bay Area Challenge Banner, began his quest to build a new chapter for high level amateur and professional fighters under the Triumphant Combat Sports banner. Additionally, Triumphant 1 declared a WMC (World MuayThai Council) intercontinental champion for the first time in America in over 5 years.
The main event featured Liam Nolan [Knowlesy Academy, UK] facing off with Anthony Njokuani [One Kick's Gym, Las Vegas, NV & Saeksan Janira Muay Thai] for the World Muaythai Council Intercontinental Championship at 160lbs [72.5kg]. Njokuani stepped up to the challenge with two weeks notice and put up his undefeated (22-0) record on the line, coming off a win in February.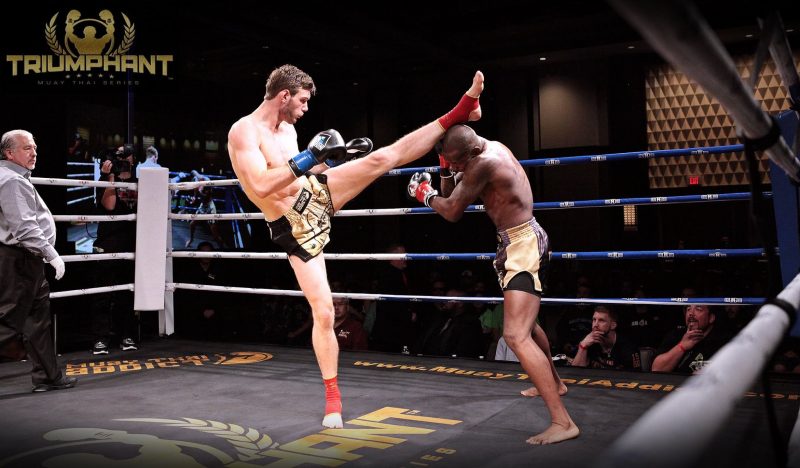 Right out of the gate, the fight was technical, crisp and fast. Nolan established the pace of the fight with quick body kicks which Njokuani mostly absorbed on his arms. Njokuani seemed to take his time during the first three rounds but began to find his stride in the later rounds. Njokuani connected with a snap front kick in the 4th round. Despite only being 20 years old, Nolan remained composed & confident and won a split decision victory capturing the WMC Intercontinental Championship.
From all at the WMC we would like to congratulate the whole Triumphant team on a successful first event and we look forward to the next one.