Delarmino has Sights on Redemption in Thailand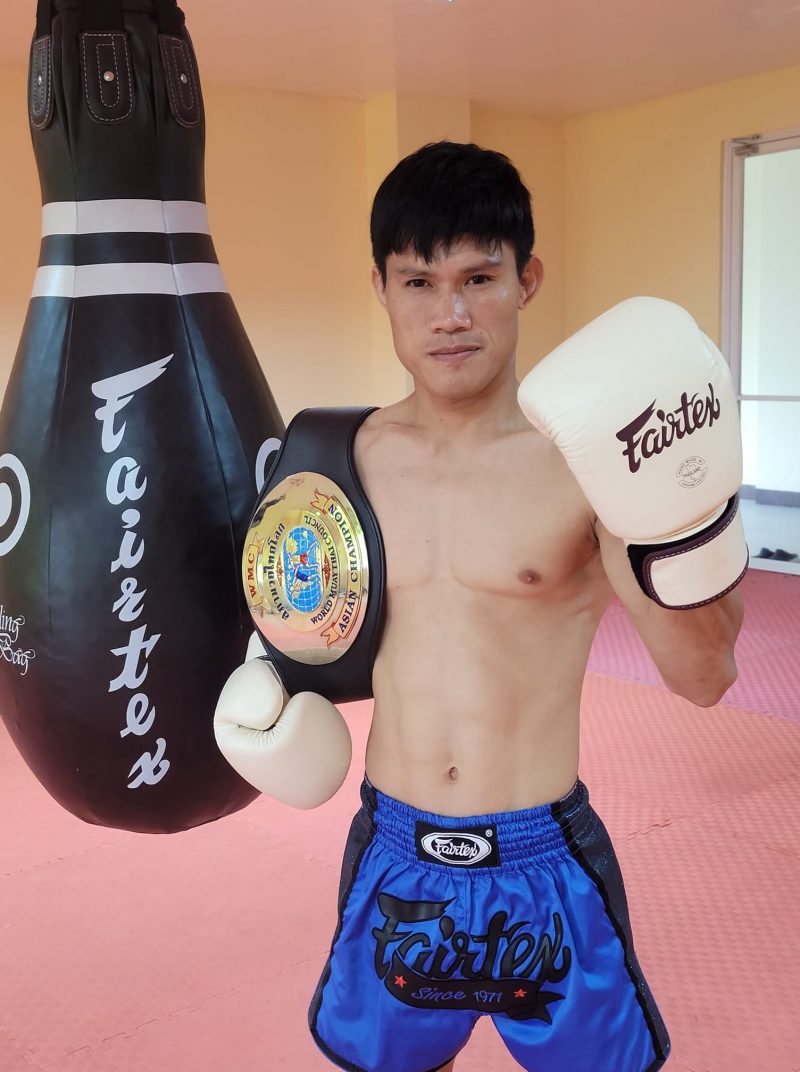 Philip Delarmino was, understandably so, dissatisfied with the way his medal bid in the International Federation of Muay thai Associations World Muay thai Championships ended last year.
The top-notch muay fighter intends not to get frustrated again in the coming worlds next month in Thailand, the cradle of the extremely physical combat sport known as the "art of eight limbs.''
"The world's best will be there and I want to bring home a medal this time,'' said Delarmino, who claimed bronze medals in the annual world championships thrice.
Delarmino, the reigning Southeast Asian (SEA) Games champion in the men's 57 kilogram division, wasn't lucky enough to advance to the semifinals last year, denying him a medal in the process.
"This is an Olympic-level tournament. The toughest fighters from Europe, the United States and here in Asia will not allow themselves to get beaten,'' said Delarmino, who seized the Asian featherweight crown of the World Muay Thai Council at the expense of hometown bet Zakaria Eljamari this year in Dubai.
Muay thai is now recognized as an Olympic sport, having granted full approval by the International Olympic Committee early this year that will allow it to see action in the 2024 Paris and 2028 Los Angeles Games.
National muay head coach Billy Alumno said the world champs on Dec. 3 to 12 in Phuket, Thailand, would serve as a qualifier to the World Games in the United States in July next year.
"All the fights in the world championships are expected to be tough since only the two finalists will secure spots in the 2022 World Games,'' said Alumno.
Joining Delarmino in Phuket is 2018 world champion and SEA Games gold medalist Ariel Lee Lampacan (54kg) and female fighters who the Muay thai Association of the Philippines feels could deliver the medals.
"We will send a lean and mean team to Thailand, those who have strong chances of winning,'' said Alumno.
The muay team has been training in a bubble at the Benguet State University since May.
Read more: https://sports.inquirer.net/441437/delarmino-has-sights-on-redemption-in-thailand#ixzz7BznNRZ1Z
Follow us: @inquirerdotnet on Twitter | inquirerdotnet on Facebook