Elite Fight Club New Look
Elite Fight Club and Training Centre Global have undergone a total refurnishing to become the leading training and combat centre in Thailand. Cedric Gautier joined forces with Toli Makis in cooperation with the WMC to showcase these world class facilities.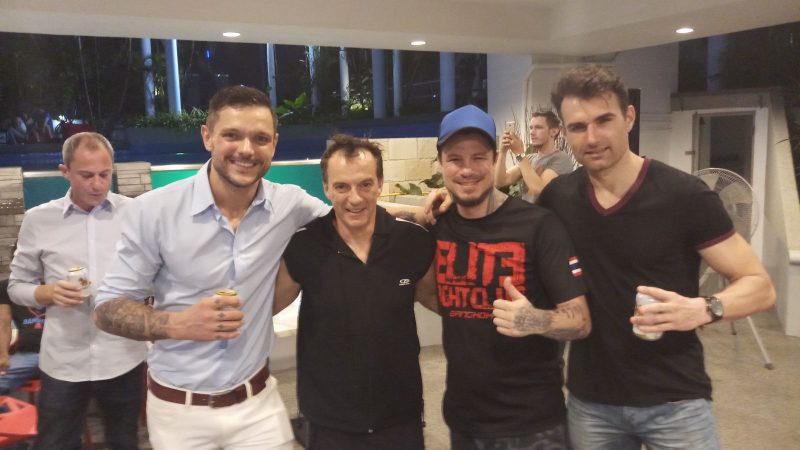 Different sections of the gym will include a muaythai gym, top 10 muaythai circuit training, state of the art fitness and weights centre, swimming pool, sauna and steam, Jiu Jitsu training centre and health restaurant.
Many celebrities such as patron of the gym and WMC Vice-President and IFMA General Secretary Stephan Fox, son of muaythai promoter Songchai Ratanasuban, former muaythai superstar and now promoter Jean Charles Skarbowsky and more than 200 different guests joined the cocktail reception.
In true muaythai tradition the IFMA General Secretary and IFMA Sport Director did a training session and demonstration together to the delight of the guests showcasing that regardless how much administration is done the gym is always home.