European Title in Strasbourg
The beautiful French city of Strasbourg which is also the seat of the European parliament will be the host next of the next WMC French muaythai event.
The French Muaythai Federation (FKKMDA) under the presidency of Nadir Allouache who is also an IFMA Executive Board member is with no doubt one of the leading federations in the world. Muaythai in France is fully recognised by the National Olympic Committee in which Nadir Allouache is also an Executive Board member.
WMC promoter Pascal Arene stated that both French male and female athletes are the best in the world with Jimmy Vienot being the IFMA world and European champion and also the WMC world champion in two divisions. Additionally, with Yohan Lidon and Bobo Sacko both holding WMC world titles and equally French female athletes Myriame Djedidi and Anaelle Angerville and the list goes on.
This weekends event will see many VIP's coming to the stadium to honour the two main fighters for the Light Heavyweight European title between Bilal Chareuf from France and Omar Moreno from Spain. This will be an event not only of the big boys but also the hard hitters and whoever will have the belt strapped around them at the end of the contest will also join the top 10 world rankings and can challenge for the World title.
French president Nadir Allouache stated that this sporting and Olympic pyramid is key, where the athletes can participate through grass root development to the elite level. They then have the chance to participate from the National Championships to the continental and world as well as book their ticket to IOC patronised events such as the World Games or the Combat Games or two national Olympic recognised events such as the European Olympic Games.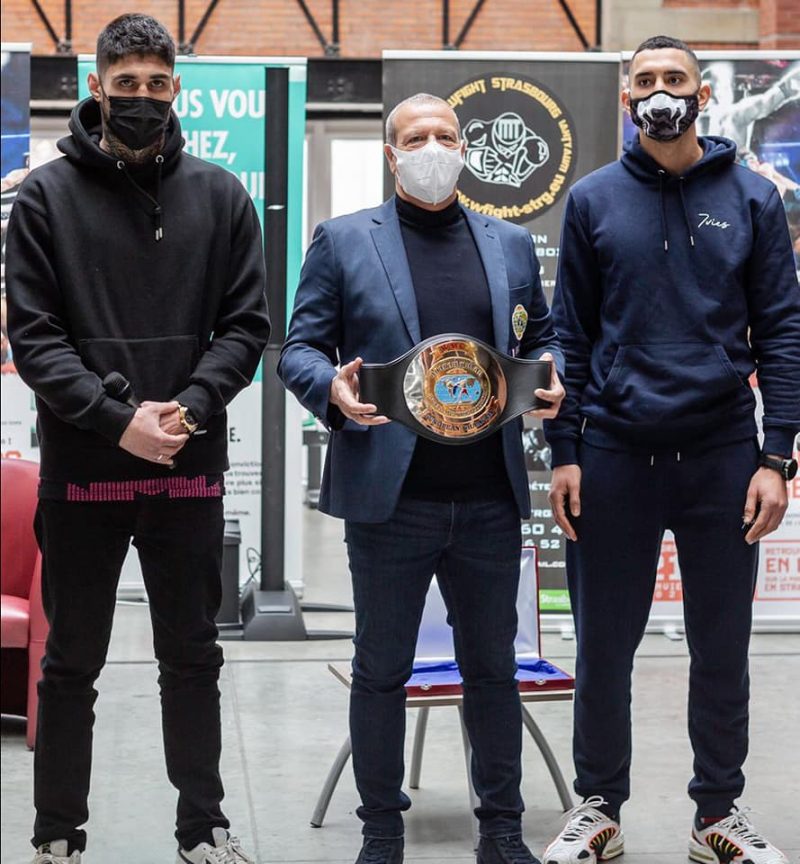 Although they certainly will compete for the belts they can also earn their spot and become the ultimate champions winning the belt and the gold medal at the single or multi-sport game world events.
This is why the Olympic Committee of France and the Sports Ministry is supporting muaythai as a cultural art form and Olympic recognised sport.  
.