FIRST WMC NATIONAL TITLE FIGHT IN FINLAND
Finnish fighters have previously fought and won WMC World-, European-, and Nordic Titles, but now WMC fights will be promoted more in Finland with Finnish National titles on the line for the best fighters from the country.
The first WMC Finnish Title will be fought on the 9th of April at "Muaythai Fight@Kokkola", organised by local Gym, Kru Yap Muaythai.
The title will be fought in the female 135lbs/61KG lightweight category with Miina Sirkeoja from Chitalada Finland fighting against Lotta Honkanen from MMA Joensuu.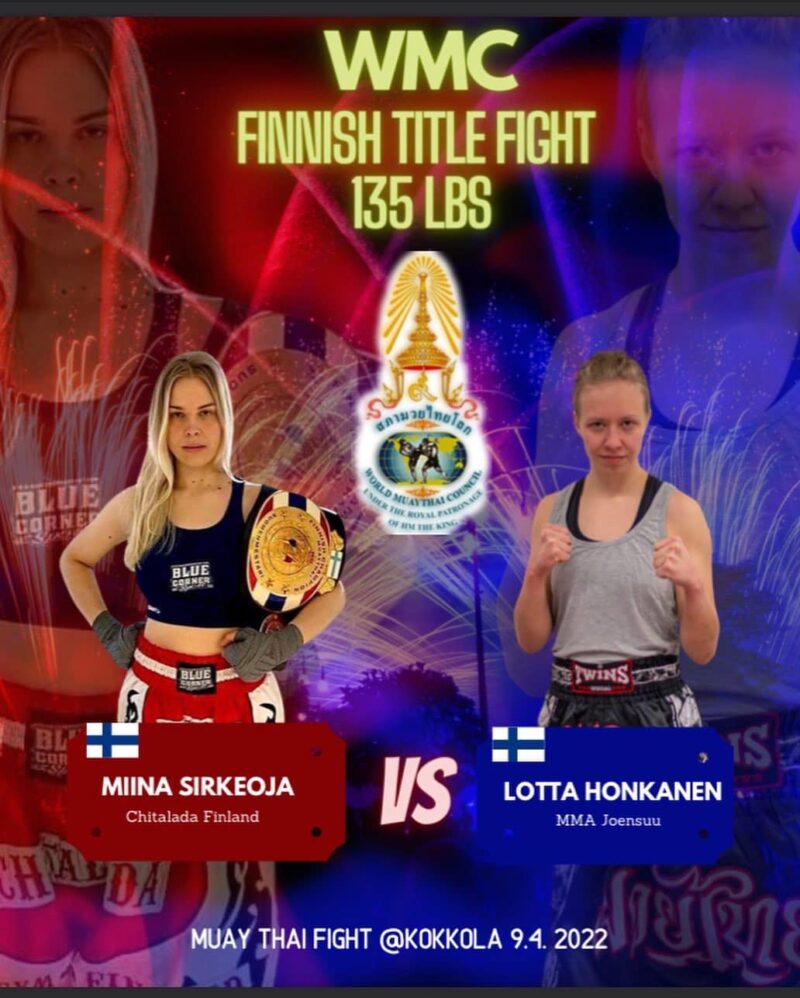 Miina Sirkeoja is 3 x amateur Finnish Champion and was awarded "The Best Female Fighter award during the Finnish Championships in 2021". Lotta Honkanen was a Finnish Championships silver medalist in 2021.
According to the WMC representative in Finland, Pertti Nurmi, the WMC Finnish National title fights will certainly give a boost and increased interest to fighters, coaches, gyms and media to both Muaythai and the WMC.