General Chetta Congratulates IFMA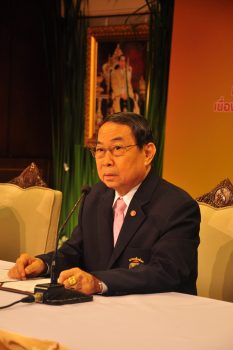 General Chetta Thanajaro the Honoury President of the Olympic Committee of Thailand congratulated IFMA on their recognition by the IOC. The WMC which was established in 1995 under directive of the Royal Thai government to foster and promote all aspects of Muaythai has been a firm partner of IFMA since day 1.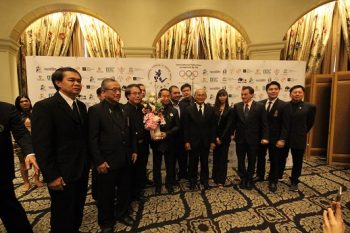 The marriage of WMC and IFMA is unbreakable as all key officials of IFMA hold executive positions in the WMC committee, by example the IFMA president Doctor Tapsuwan is the General Secretary while the IFMA General Secretary Stephan Fox is also the Vice President. This agreement has been adhered to since day 1 and the general said that this cooperation ensures that the motherland plays their part but at the same time understands that Muaythai is truly international. He said 20 years of cooperation,  sticking to one goal, and following the strict values and ethics of the Olympic values have brought Muaythai to the highest recognition with 130 National federations working together and growing year by year.
General Chetta stated he could not show his pride but we all must continue to work together as one, the slogan always was and will be one world one muaythai and although the art and sport is over 1,00 years old the future has just begun.