Gina Carano: Mandalorian Muaythai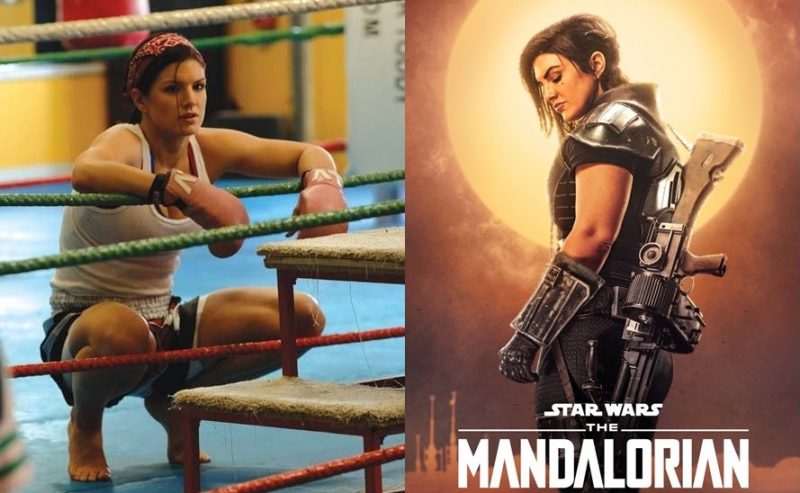 Nowadays Gina Carano is becoming a household name as one of the number 1 superstars in Hollywood featuring in blockbuster movies such as Deadpool and Fast and Furious and now in the popular Star Wars TV show the Mandalorian as Cara Dune. In the martial arts world Gina is an acclaimed muaythai and MMA fighter where she has faced some of the top contenders in both respective sports.
Originally from Dallas, Texas Gina comes from a sporting family with her father having played for the Dallas Cowboys as a quarter back. Gina was involved in a range of sports during her school life including Soft Ball, Volley Ball and Basketball where she won a state championship.
Gina's journey in muaythai started at the age of 21 when she began to train under the world renowned Master Toddy, training and competing in Thailand. While in the kingdom Gina took part in a TV series under the name Ring Girls which saw a group of girls from LA head to Thailand to compete professionally with the goal to fight the best female fighters on the planet. Gina finished her muaythai career with a record of 12 wins 1 draw and 1 loss.
Gina was in a relationship with Kevin Ross for many years who is considered one of the best muaythai fighters to have come out of the US. It was Kevin that first inspired Gina to take up the sport at the age of 21.
Gina is and continues to be an advocate for strong women as an amazing martial artist and actress. We are proud to have her in the muaythai family, from all at the WMC we salute you!