Jitti Gym Moves House!
The legendary Jitti Gym has shut it's doors this week as the land has been sold to make way for new property developments. All is not lost however as the gym and trainers have moved a mere one minute walk down the road to a swanky new venue.
Opening in 2016 coming from the site of the former Soi Vorapin gym on Khao San Road Jittis has long been a second home for foreign athletes preparing for fights in their home country or simply making the pilgrimage to sharpen their tools.
Many muaythai superstars have trained regularly at the gym over the years including Liam Harrison, Jordan Watson, Pakorn and Sorgraw to name a few.
Jitti Damriram is well know throughout the muaythai world having been a father like figure to many foreign athletes in Thailand looking to gain experience in the kingdom as well as training people in Switzerland, England and around Europe.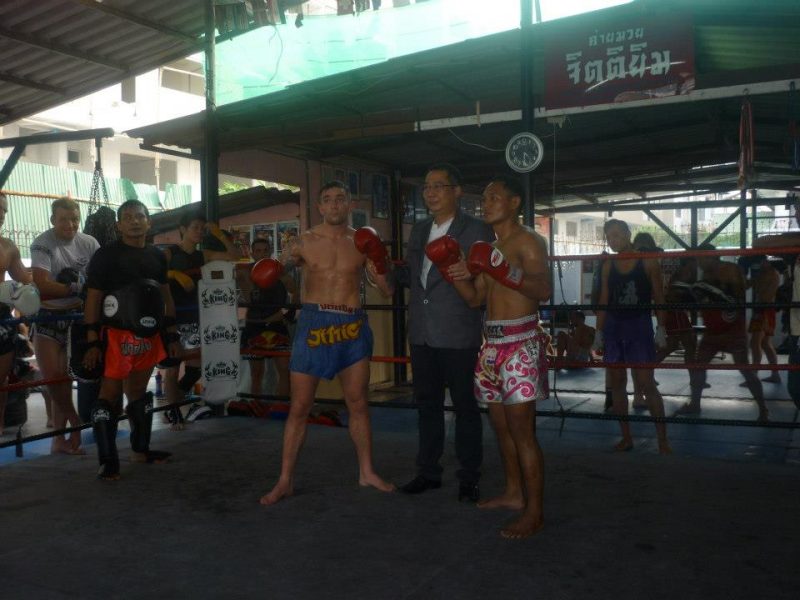 Jitti has helped secure top level fights for some of the best in the game including a super fight between Liam Harrison and Saenchai for an international event in Macau.
A stones throw from the former site the new gym is modern and homely with great facilities including rooms upstairs above the gym where guests can stay for a competitive rate in order to focus on training.
The surrounding area has everything athletes will need while training including an array of restaurants, an underground MRT station and most importantly a 7/11.
All of the same trainers have relocated to the new gym as have Jitti regulars including the Assassins team from Norfolk, England where head coach Mark Barlow father of the famous Iman Barlow continues to knock his team into shape.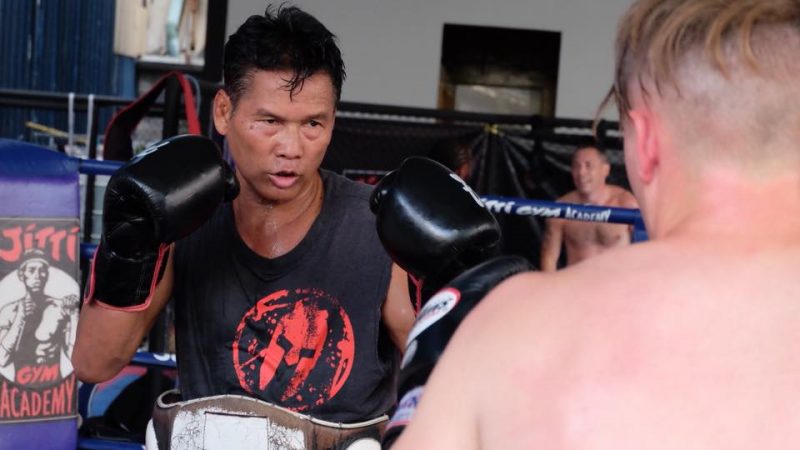 Aside from all the bags and training equipment there is also a ring and an air conditioned room with tables and chairs where athletes can cool down after training before heading back out into the heat.
As well as foreign athletes there are also top level Thais training and competing regularly in the prestigious Rajadamnern and Lumphinee Stadiums who are always willing to transfer some of their tricks and skills, or even give you a good hiding should that be your thing.
Jitti Damriram stated that Bangkok is always expanding and changing as the economy grows and we must adapt not only in training but in every aspect of the sport which in this case included relocating the gym. Since we moved to the new venue there is a real buzz in the air as long time regulars of the gym are now training with new faces and it great to see the interaction. I have high hopes for the new site and we will continue to do what we do regardless of where.