John Wayne Parr: The Life of a Gunslinger
John Wayne Parr known to his many fans simply by the acronym JWP is one of the most famous fighters outside of Thailand. Parr a 2-time WMC world champion has had over 130 fights in muaythai as well as 14 pro western boxing matches.
Parr began training martial arts at the age of 11 beginning with Taekwondo before moving over to muaythai, having his first fight at 14 years and continuing to fight nationally until at the age of 19 he met Richard Vell. Vell was the owner of a highly renowned Thai restaurant called Boonchu and the two developed a strong relationship resulting in Richard deciding to sponsor JWP to train and fight in Thailand.
Parr began training in 1996 at the Sidyodtong Gym in Pattaya before transferring to the Loomingkwan Gym under the watchful eye of Sangtien Noi. He was given the name John Wayne as during the Wai Khru he would often mimic shooting a gun from the hip, a move that became popular amongst spectators and earned him many fans.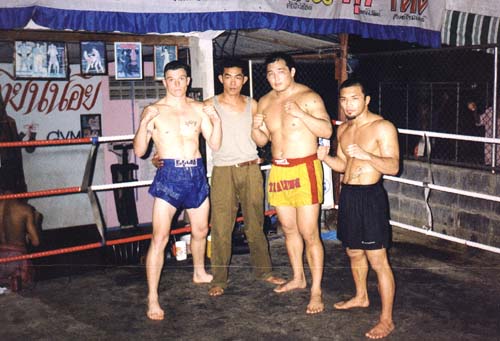 Over the years Parr has faced many notable top level athletes such as Buakaw Por Pramuk and Mardsue Tum and beaten the likes of Yodsaenklai, Skarbowsky and Yohan Lidon to name a few.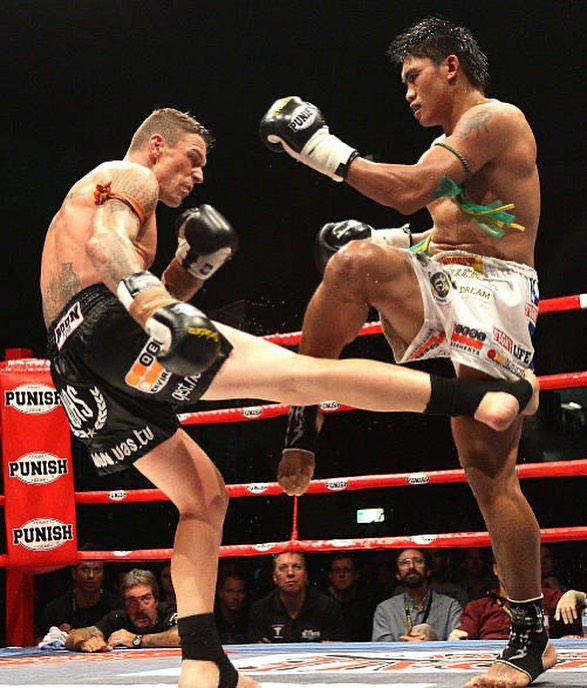 In 1999 Parr moved back to the Goldcoast opening his own gym Boonchu Gym,
then in 2000 entered the K1 championship, a move that would springboard him
into the limelight as an international fighter.
He went onto win 2 WMC world titles, the first from a bout against Daniel
Dawson from Australia and the second after facing Cosmo Alexandre from Brazil.
In 2008 the Contender Asia was released, a reality TV show that followed the lives of 16 fighters living in a house and facing weekly elimination challenges to stay in the competition. Parr was chosen for the show and his profile skyrocketed during this time making him a global star even among non-muaythai practitioners. Parr made it to the final losing on points to muaythai legend Yodsaenklai, a battle he would later avenge.
John Wayne Parr has more than earned his place in the WMC hall of fame and manged to recruit a large fan base worldwide. We will continue to watch his career with admiration as he represents the sport at the highest level.