Jordan Watson: Pride of Britain
Jordan Watson is a fighter from the UK known as "Quadzilla" due to his heavy kicks and fights out of the world famous Bad Company gym in Leeds. One of the unsung heroes of the sport, Jordan has been in there with some of the best in the game including Buakaw, Giorgio Petrosyan, Yodsaenklai and Saiyok to name a few.
Jordan began training at the age of 6 years old under the tutelage of trainer Richard Smith with stable mates Liam Harrison, Andy Howson, James France and Lisa Houghton-Smith amongst other internationally acclaimed fighters.
In 2010 Jordan shocked the muaythai world with an outstanding performance against muaythai legend Buakaw Por Pramuk. Jordan really showed his ability in this fight by winning some of the early rounds and losing the fight closely on points but emerged a hero nonetheless.
Also in 2010, Watson competed at the prestigious King's Cup Super 8 event in Bangkok defeating Antoine Pinto in the first leg of the competition then losing a very close points decision to Yodsaenklai, putting on an outstanding performance.
In 2011 Jordan entered the Challenger muaythai reality TV show and shot to fame overnight becoming an international sports personality. Jordan made it to the final to face Thai fighter Tum Mardsua which was an extremely close fight with Tum just edging it due to an elbow in round 4.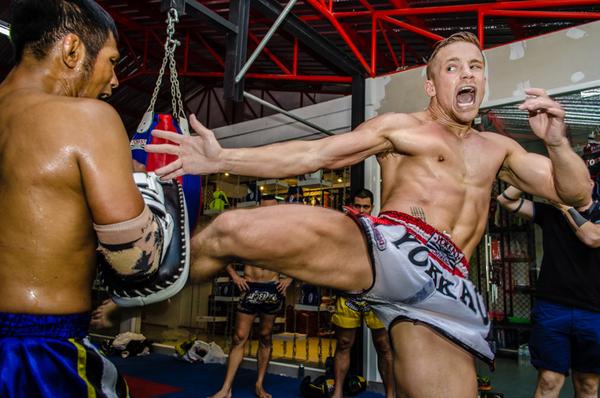 Jordan holds notable wins over Pongsiri, Sorcraw and Tum Mardsua to name a few and is an exceptional fighter with many fans around the globe. After the world has recovered from the Covid 19 pandemic we are looking forward to seeing this amazing fighter back in action.