King of Kings 7 in Cambridge
Cambridge England will play host to the first ever Muay Thai world championships fight night.
A joint sanctioned event between the United Kingdom Muaythai Federation and the WMC, is a first of its kind in Cambridge.
This spectacular event will see English multiple world champion Lee Coville, take on the very tough and heavy hitter Rittijak Kaewsamrit.
In what is being described as the toughest toe to toe fight England has bore witness to, in a very long time.
The main event will also see twelve of the best British fighters competing for one of the highly sort after UKMF British Title Belts.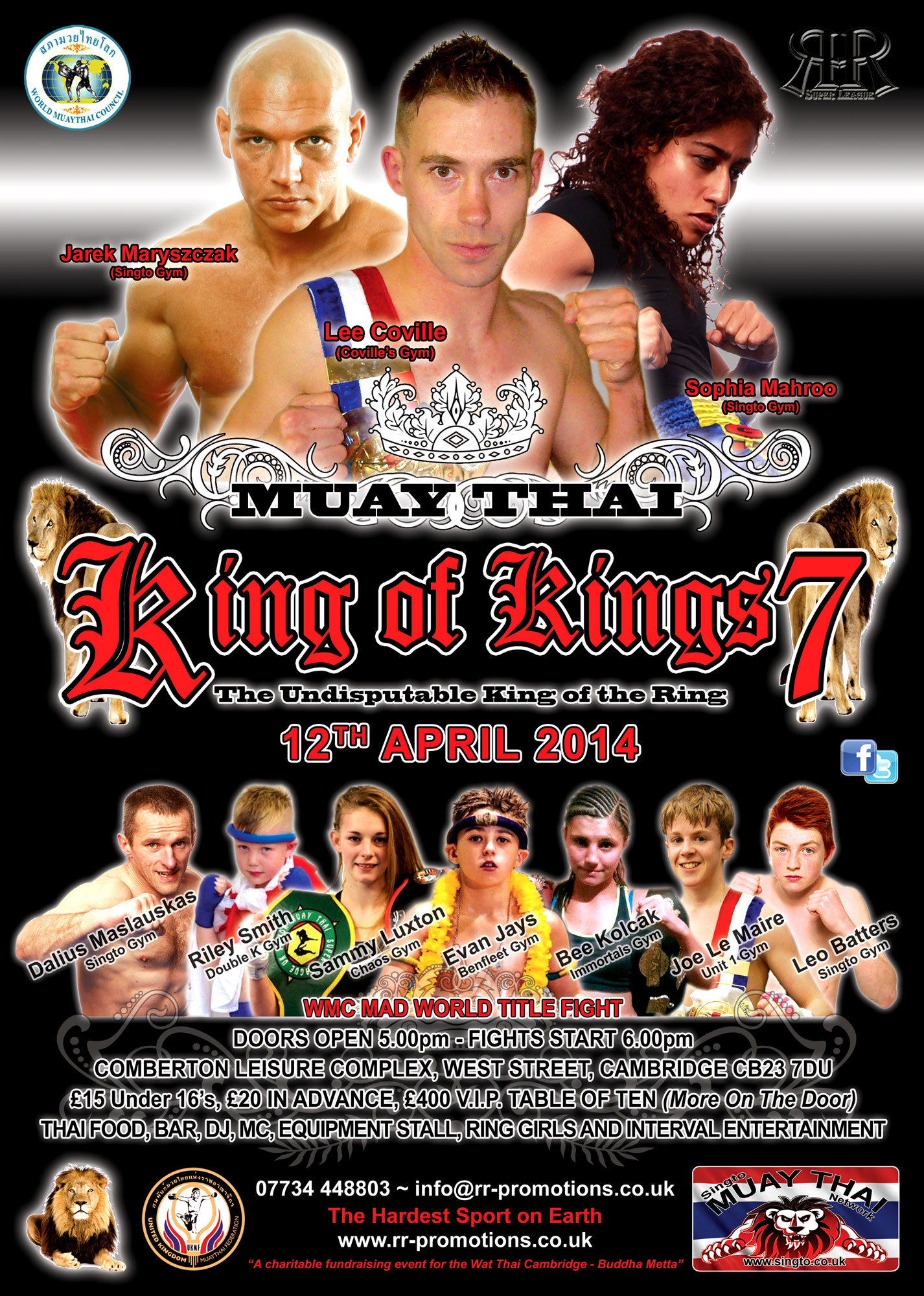 And the packed under card will be supported by local fighters, looking to prove themselves worthy, of competing for a future title fight.
W: www.rr-promotions.co.uk  –  FB: www.facebook.com/events/1416615198571825