Lukas Dvorak Wins the European Title for Czech Republic
The Czech Muaythai Federation has been an orgainser of the muaythai event with the main match being WMC European Title match between the host Lukas Dvorak and Italian Lorenzo Demenichini.
Late afternoon of the day before the fight night, press conference and official weigh in under supervision of WMC representative Jens Wilke from Germany and C.M.T.A. president Petr Ottich took place in premises of H-D Prague hall. Despite the cheerful atmosphere before the match spectators could enjoy an uncompromising struggle in the ring.
The long-awaited fight for prestigious title match for the European WMC Muaythai title took place in Prague in cooperation with a regular event "Prague Harley Days".
Czech athlete got his Italian rival into first counting in second round and the Italian put all his effort and skills to recover and continue the match which was accompanied by a strong spectatorship support. In the second round Dvorak developed his success with referee ending the match with K.O. result.
Lukas "Fuki"Dvorak becomes European WMC Champion in 86,18 weight category.
Being the Muaythai Czech Republic Champion and European WMC Muaythai Champion, Lukas Dvorak has one aim – International WMC Title. The possessor of the title in this weight category, Arthem Vakhitov may have another opinion on this and this will make the match even more interesting.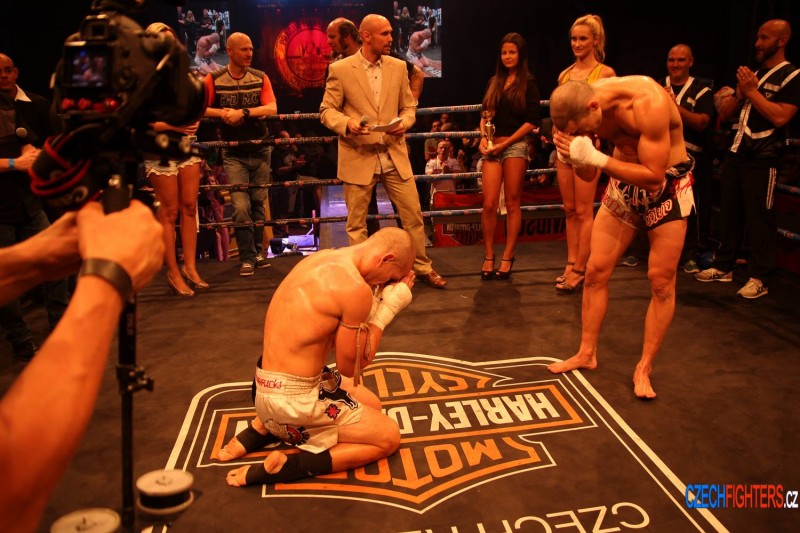 The fight card for the rest of the matches