Lukas Mandinec Becomes the New Slovakian Champion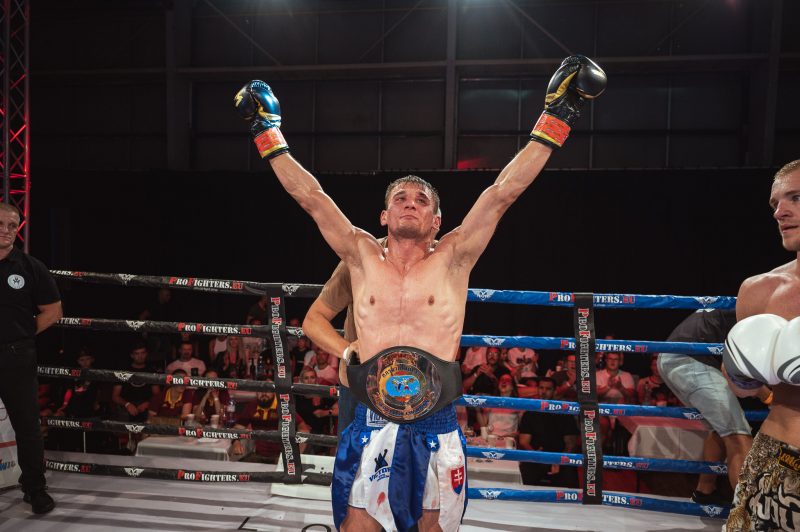 It was a spectacular night in the city of Trencin, Slovakia on Saturday as MTE 11 Araver Fight Night hosted a WMC super 4 fight tournament. The best 4 fighters in the 63.5kg super lightweight division from across the country all came together to compete in the tournament to determine who is the champion of Slovakia.
The first match from the draw saw Leonard Borak face Benjamin Dolnak which was a great fight with both fighters giving it their all. Borak emerged the victor in the third round with a beautiful TKO, progressing to the next round.
The second semifinal match between Lukas Mandinec and Nikolas Krivak followed with a unique showdown which had the crowd on the edge of their seats. Mandines took the win with a points decision but what a fight it was.
The final match was set between Lukas Mandinec and Leonard Borak with both fighters looking fresh going into the fight despite the fact it was the second fight of the evening. The atmosphere was electric for this fight with many fans cheering on their heroes. At the end of the 3 rounds the bout went to the judges score cards with Lukas Mandinec being declared the WMC Slovakian Champion as the belt was strapped around his waist.
Congratulations to the promoters and all involved for putting together a stellar event and we are looking forward to the next edition.