Muay Ying a Massive Success!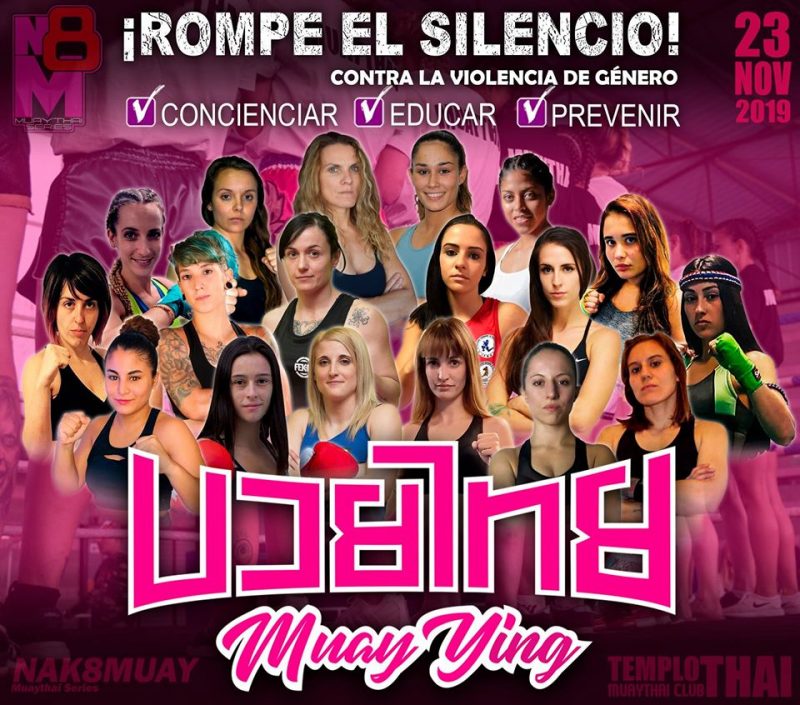 Saturday the 23rd of November at the Angel Guimera Pavilion of El vendrell, Spain saw the latest edition of Nak Muay 8 muaythai series which was a massive success. The event which was Live telecast on one of the major Spanish TV channels featured some of the best female athletes from the international muaythai scene.
The all-female event was to commemorate the International Day for the Elimination of Violence Against Women on November 25th. The premise of the day is to raise awareness of the fact that some women around the world are subject to rape, domestic violence and other forms of violence; furthermore, one of the aims of the day is to highligthht that the scale and true nature of the issue is often hidden.
From all at the WMC we would like to congratulate the whole Nak Muay 8 team for putting together an amazing show and continuing to help tackle important social issues using the power of sport.