Muaythai Superstars Come to France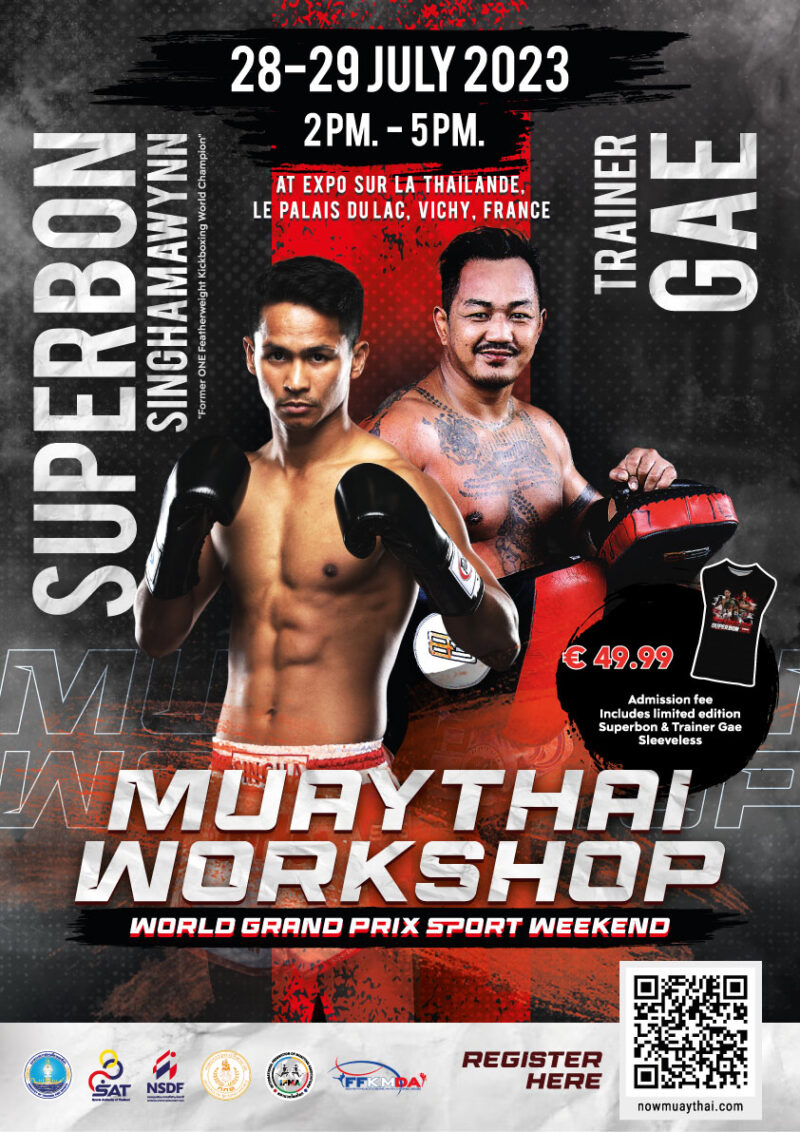 27-30th of July will be the World Muaythai Exhibition in Vichy France with many activities and many IFMA VIPs and members of the Royal Thai Government travelling for this important 3-day gathering
There will also be a world class muaythai seminar conducted by Muaythai Super Trainer Gae who is one of the most famous muaythai trainers in the world and former 5x IFMA and World Games Champion Superbon.
The event will be in full cooperation with the Royal Thai government, the French National Federation FFKMDA and IFMA. The event will be opened by representatives of the Royal Thai Government, IFMA, the President of the French Muaythai Federation and members of the National Olympic Committee of France.
Over 400 participants are expected and aside from the muaythai techniques demonstrated by Trainer Gae and Superbon, the event will also include a workshop on the importance of athlete's health and safety conducted by the IFMA General Secretary, Mr. Stephan Fox.
The President of the French Muaythai Federation Mr. Nadir Allouache stated that this is an important event to continue the close cooperation with the Kingdom of Thailand and the Sports Ministry, National Olympic Committee, the recognized French Muaythai Federation and the IOC recognized federation, IFMA, to ensure that muaythai will continue grow under the 5 rings.