Muaythai's 14 Combat Divisions Revealed!
Riyadh, known as the money capital of the middle east, will be the Marital Arts Capital for the world from October 19th – 20th of October and where muaythai will showcase the science of 8 limbs in strength, tradition and solidarity in 5 full medal disciplines: Combat, Wai Kru, Mai Muay and two Para(S) disciplines, Para Wheelchair and Special Autistic.
Today we reveal the amazing athletes of the 14 muaythai Combat divisions!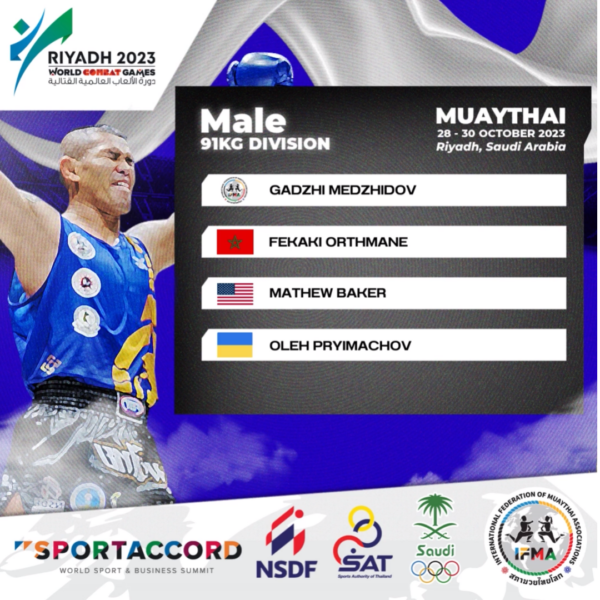 This 2023 World Combat Games muaythai flexes much more than physical strength, it showcases gender equality with 7 male and 7 female divisions, it showcases unity in diversity with the debut of Muay Para(S) and of course, muaythai flexes it's over 2000-year-old tradition and culture within its Wai Kru and Mai Muay competitions.