Petchphangan T Ded 99 Becomes the New WMC World Champion

The city of Valenza, Italy was the place for the WMC world title fight sanctioned by the Italian Muaythai federation, Federkombat and IFMA. The event took palace at a venue that was filled to the bursting point with many sporting personalities participating. Muaythai which is fully recognised by the International Olympic Committee of Italy sent its Vice President, Silvia Salis to represent CONI.
The supporting bouts had the audience fully prepped for the final fight when the Italian hero Alex Avogadro took on the Rajadamnern champion Petchphangan T Ded 99. 5 rounds of world-class muaythai were witnessed and in the end, the decision went to Thailand to claim the WMC World Champion belt.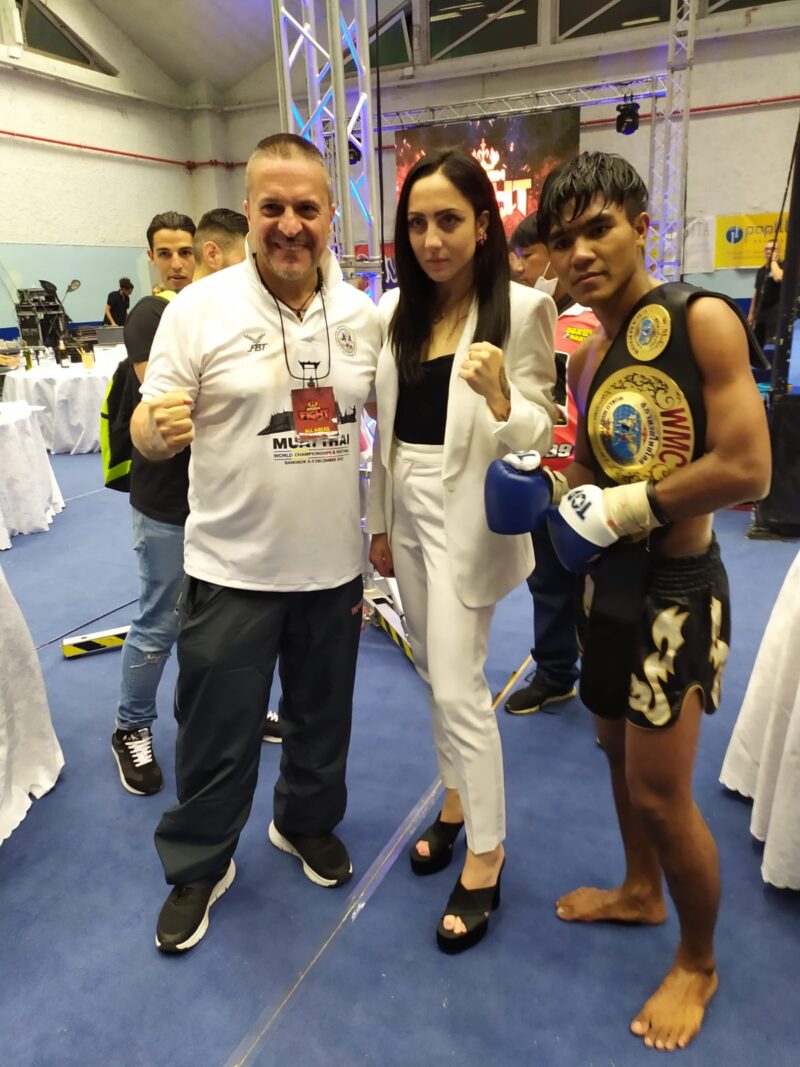 The Italian Muaythai Federation is going from strong to stronger with the support from the National Olympic Committee and next year the European cup will take place in the beautiful city of Venice.

A big thank you must go to the Italian Muaythai Federation, Donato Milano, Davide Carlot, the referees and judges who secured the fairness of the event and the Olympic Committee of Italy, CONI and Silvia Salis for their full support.