Silk Road Cup: The journey begins
This weekend will mark one of the most cultural events which WMC and IFMA have ever been part of. IFMA, WMC and the Uzbekistan Muaythai Federation are traveling back in history, to the ancient times when tradesmen and merchants from China and India began to make their way to Southeast Asia, traveling through deserts and mountains to Persia, Arabia, Central Asia, and eventually reaching ancient Greece and Rome.
The history of the Silk Road is a story of fearless explorers, military conquests, great thinkers, and tradesmen who risked their lives to lead the caravans. Not only were goods and trade exchanged over this famous stretch, but splendid cultures and philosophies came into contact with each other. Alexander the Great, Marco Polo, Genghis Khan, and cities like Babylon, Bhukara, Samarkand, and many more, will come alive.
Muaythai is an ancient martial art with over 1,000 years of history. The foundation of muaythai is built on respect, honour, and long forgotten values.  "Respect all, fear none" is the mantra of muaythai, which has never been used for aggression, but for the sake of defense. Over the next 12 months, the muaythai Silk Road warriors will fight for honour and symbolically, defend against invaders. In whatever historical city the caravan stops, the national team will fight and defend the caravan against neighboring countries. The winners will move on, accompanying the caravan to the next city. In the end, a final battle will take place to crown the Silk Road Champion of all Champions. The final will be held in a magnificent city which sits in the middle of the 6,500km long Silk Road, one of the most historical cities in the world: Samarkand.
The opening event, the Silk Road Cup will be held in Tashkent. The President of IFMA, Dr. Sakchye Tapsuwan, and General Secretary and WMC Vice President, Stephan Fox, will represent the world muaythai community.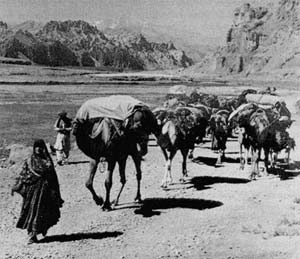 Tags: Silk Road Cup