The Long Awaited Rematch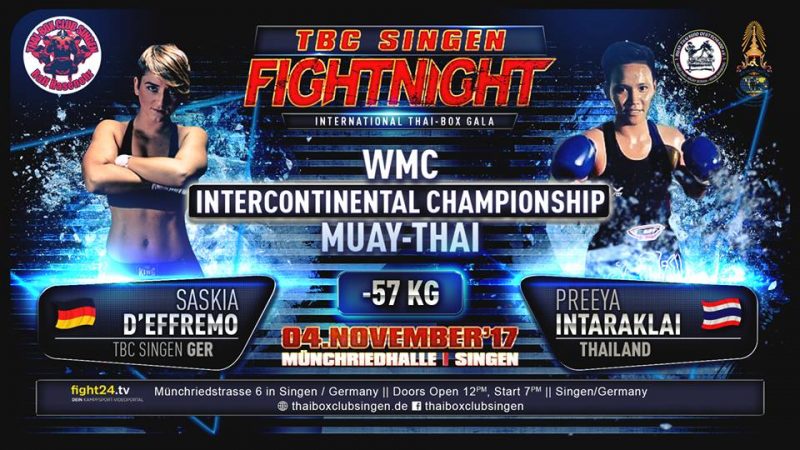 Saturday 4th November in the beautiful city of Singen, Germany will see an evening of Muaythai hosted by Singen Fightnight. The event which is sanctioned by the WMC will host international bouts as well as a long anticpated rematch between Saskia D Effremo from Germany and Hong Morokot Liangprasirt from Thailand.
The pair first met each other on a WMC event in honour of Muaythai Day. After 5 exciting rounds and a very close decision it was Hongmorokot who went home victorious, taking with her the 57kg WMC Intercontinental belt. Hongmorokot is eager to keep hold of the belt while Saskia on the other hand has other plans and has her heart set on becoming champion on her home turf.
President of the German Muaythai Federation Detlef Turneau stated that Muaythai in Germany is growing from strength to strength and bouts such as these really demonstrate how muaythai has truly become an international sport.