WMC India Ranking Series Tonight!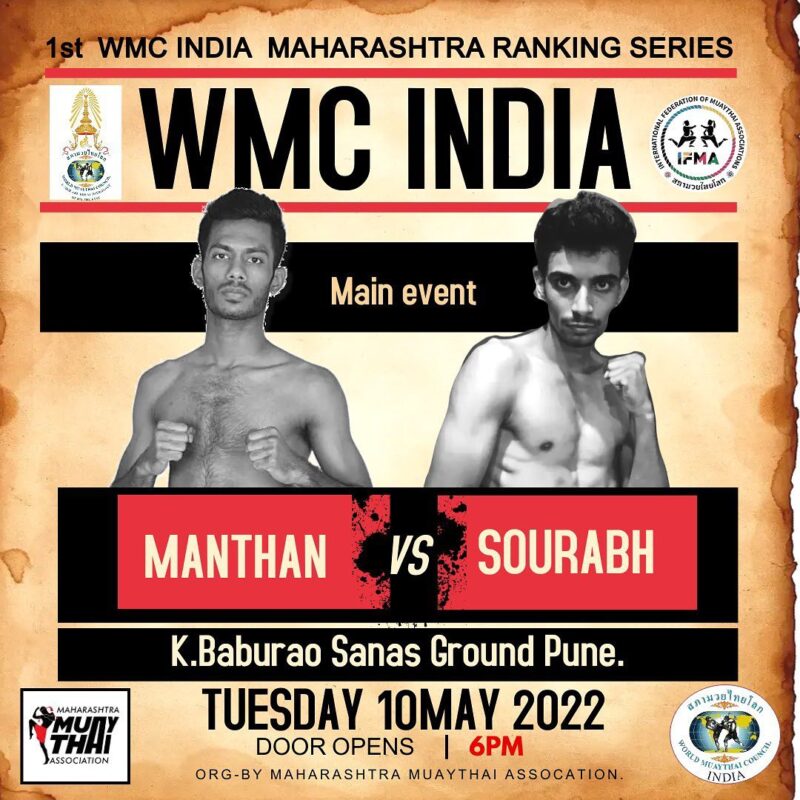 Tonight will be a showdown in the Baburao Sanas Sports Ground in the city of Pune, Maharashtra province, India as the potential candidates for the WMC India rankings will be determined by means of a muaythai gala.
India's best of the best will head to the stadium to compete which will require them to bring their A-game in order to enter the rankings.
The headlining fight of the evening will see local boys Manthan and Sourabh go head to head as they battle it out to see who is number one in their respective division. Both fighters leading up to the fight have left no stone unturned in preparation and have both promised to put on a show for their home fans.
WMC India promoter Balakrishna Shetty stated that this will be another key event for the development of the sport in the state of Maharashtra as their best fighters will have the chance to shine under the bright lights. Grassroots development is key to building athletes for the future which is why we invest a lot of time and effort putting shows together like this so our athletes have a stage to grow upon.
From all at the WMC we wish all of the athletes the best of luck this evening.