Yodsanklai Hangs up the Gloves
Some big news in the muaythai world yesterday as Yodsanklai took to Instagram to announce his retirement from muaythai much to the dismay of his many fans across the world.
Known as having the strongest kick in muaythai, Yodsanklai shot to international fame when he appeared on The Contender Asia, the award winning reality TV show sanctioned by the World Muaythai Council in which he for 15 weeks showed as much character as he did talent, beating John Wayne Parr in the final, winning 150,000 USD and becoming the WMC world champion.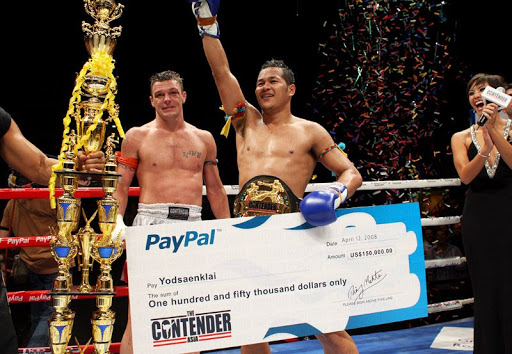 He defended the WMC World Title twice and also represented Thailand at the IFMA World Combat Games in 2012 as well as becoming the King's Cup Winner.
Yodsanklai took a year off from muaythai in 2016 due to a knee injury, making a return to the ring with a vengeance. After 4 fights he then had to make the decision to retire due to continued pain which he believed was preventing him from reaching his potential.
This decision was a major shock for fans across the globe who were hoping to see him compete in one of the biggest fights of all time against another muaythai legend Buakaw.
Yodsanklai then decided to return to the ring in 2019 losing 3 fights consecutively and receiving his first loss in nearly 10 years.
After announcing his retirement on Instagram yesterday many fans took to social media to thank him for his inspiration, wishing him all the best in retirement. Messages from former-opponents turned friends such as John Wayne Parr and Artem Levin also wished the legend all the best.
From all at the WMC we wish you all the best in your retirement, Yodsanklai, you are the man!