Yodwicha Does it Again!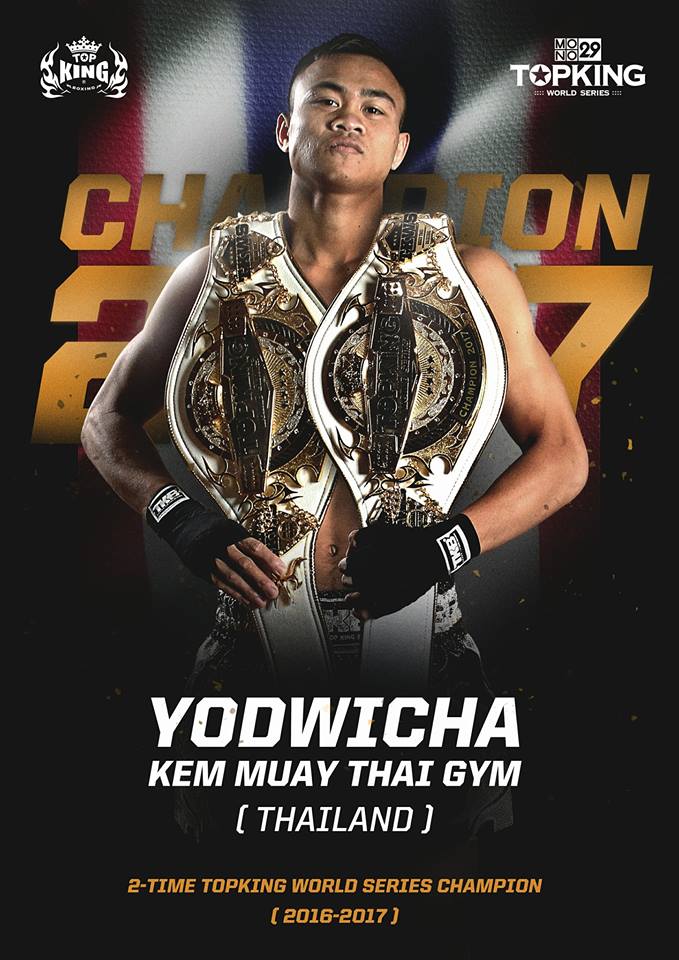 Saturday the 10th February in the beautiful city of Guang,an, China saw the Latest edition of Topking World series. The show which was telecast live had a sell out crowd and featured the usual Topking all star line up of international athletes.
Yodwicha was on form in his first fight of the Super 4 taking on Gabriel Mazzetti from Peru in what was deemed fight of the evening and a very close fight. Gabriel put on a stellar performance but Yodwicha was able to sway the judges decision, winning on points.
In his second fight and final fight Yodwicha met WMC, 2017 King's Cup Winner Pascal Shcroth from Germany. Yodwicha was able to take the win and became the Topking champion for the second time.
From all at the WMC we would like to congratulate Yodwicha for all the hard work he has put in to achieve this success for the second consecutive time.