Buakaw Country Marathon, 4th Edition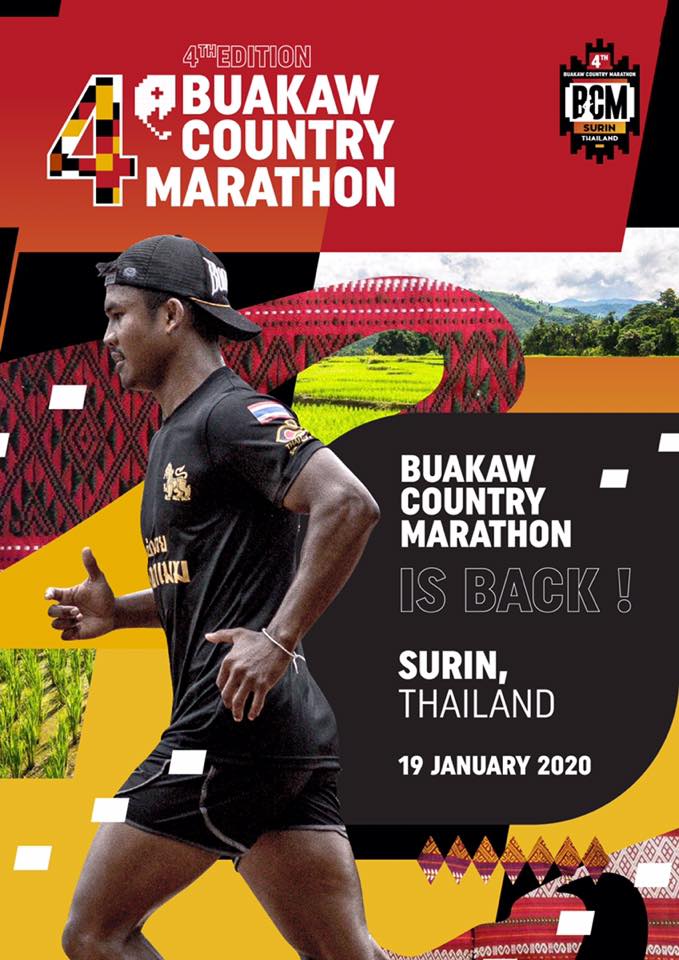 The Buakaw Country Marathon will return on the 19th of January 2020 this time in the Samrong Thap district in the Eastern part of Surin. The marathon has proved to be a great success and now reaches it's 4th event which is set to be the busiest so far with participants travelling from all across Thailand.
Buakaw the world-renowned muaythai star, invites both Thais and foreigners to join the "4th Amazing Thailand Buakaw Country Marathon", a local running event in which participants can admire the scenery of Surin, Buakaw's hometown, and enjoy a warm welcome from Buakaw and the Banchamek team.
The event also also features various activities that focus on increasing awareness of the Isan way of life, Muay Thai, local food, and strong community relationships.  Some of the proceeds from the application will be donated to scholarships for children and sport's equipment will be donated to schools in the Surin province.
The event is divided into four categories to match all ages and fitness levels
Full Marathon 42 km
Half Marathon 21 km
Mini Marathon 10.5 km
Fun Run 5 km