European Title on the Line in Bosnia Next Month
The Headlining bout will see local hero Marin Čarapina face Croatian fighter Ivan Horvat for the vacant WMC European title 86,17kg.
Originally from Croatia, Ivan Horvat is from the city of Osijek but has spent many years living in England and Thailand perfecting his Muaythai game. He is also a member of the Muaythai club Ludvig Pavlovic from Ljubuski so he will certainly have many fans there to support.
His opponent is a pioneer of muaythai in Bosnia and Herzegovina, a multiple time champion from Mostar, Marin Čarapina. Marin fell short on the title shot last year in a very close fight and has been training tirelessly to get another shot.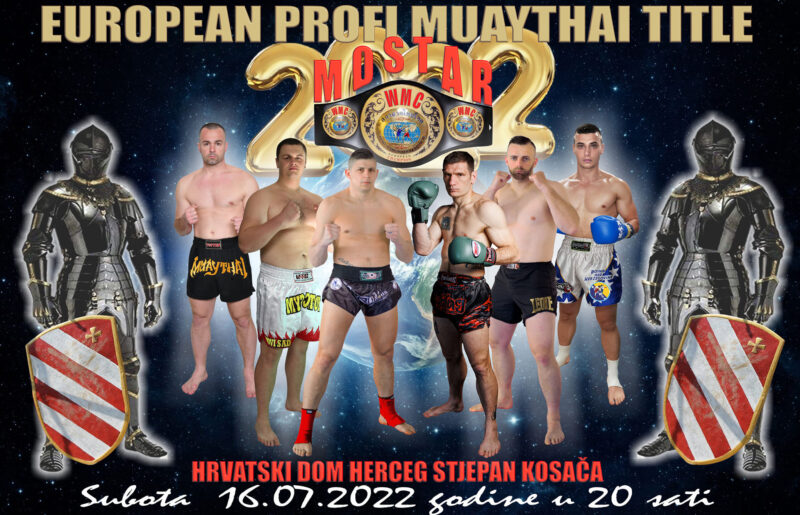 The event invites all people to attend for an evening of good music and top-level elite muaythai at the Grand Hall of the Croatian house of Prince Stjepan Kosača on Saturday the 16th of July, 2022 starting at 8 PM, so be sure not to miss out!