Muaythai Goes Urban
Saturday 17th June in the exciting city of Hoi Chi Minh City, Vietnam saw the latest edition of Chang Urban Pulse at the Queen Hall venue in District 4. The event is powered by Beer Chang and will tour South East Asia over the next coming year promoting South East Asian street and urban culture. Featured in the event were some of Vietnam's most influential rappers alongside beatboxers and breakdancers from Malaysia, Singapore Thailand and of course Vietnam.
The packed out venue came to a standstill when the first fight of the evening began between Nguyen Thi Thanh Truc (Vietnam) and Buakeaw Sutai Muaythai (Thailand) in the 48kg division. Nguyen Thi came out at a fast pace displaying a wide variety of techniques and impressing her many fans but it was the girl from Thailand who outsmarted her opponent, taking the win in what was a very close match indeed.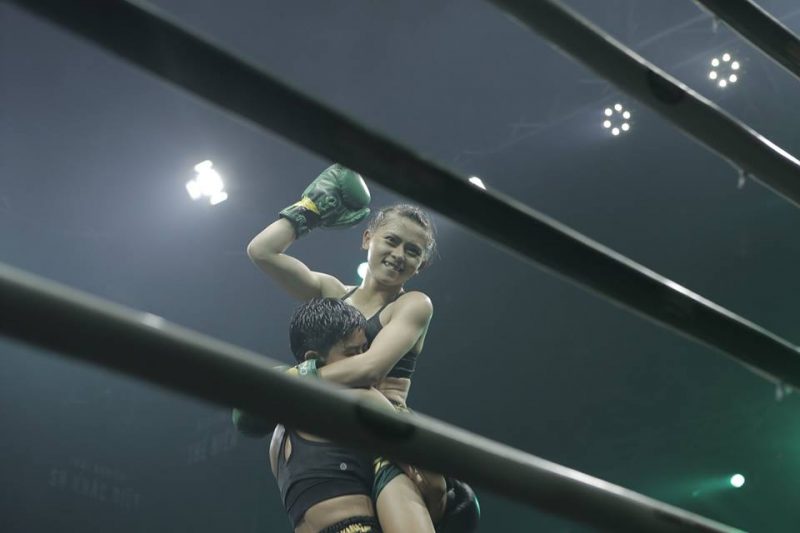 The second fight of the evening saw Thanh Tung  (Vietnam) go head to head with Khai Van Lek (Thailand) in the male division. Khai Van Lek looked the stronger of the two fighters but as the saying goes never judge a book by it's cover as the local boy secured a victory much to the pleasing of the crowd.
Mr Thang Giap the head coach of the Vietnamese Muaythai Association stated that Muaythai in Vietnam continues to grow from strength to strength and this was another great opportunity to promote the sport following the recent Asian Beach Games.