Rumble of the Kings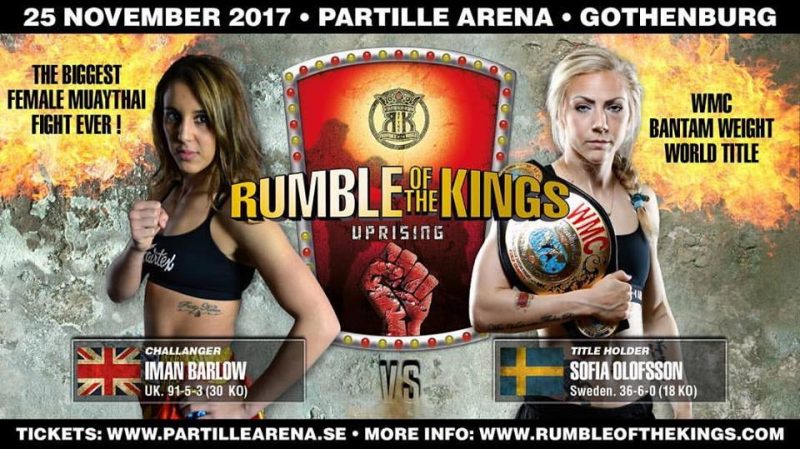 Saturday 25th of November 2017 is time for the Rumble of the Kings, Uprising in Sweden sanctioned by the WMC. This time in Partille Arena just outside Gothenburg! For anyone who loves standing fighting and beautiful world-class battlegrounds, this is an opportunity you can not miss.
Some of the world's biggest muaythai stars will step into the ring and the event will feature professional world championship titles to prestigious superfight winnings.
The first fight to be published is probably the biggest and most prestigious muaythai female bout ever which will see Sofia Olofsson from Sweden defending her WMC world title against Iman Barlow from the United Kingdom.