Thai Culture Minister Vows to help Muaythai Grow Internationally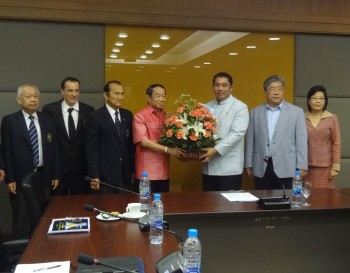 The newly appointed Culture Minister of Thailand, HE Mr. Sontaya Kunplome, who was the Sports Minister at the time when IFMA successfully became GAISF (SportAccord) recognised, hosted a special meeting at the ministry with the President of the World Muaythai Council (WMC), General Chetta Thanajaro, the President of the Amateur Muaythai Association of Thailand (AMTAT) and International Federation of Muaythai Amateur (IFMA), Dr. Sakchye Tapsuwan, the General Secretary of IFMA, Mr. Stephan Fox, and many other notable representatives.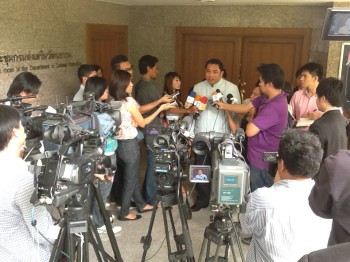 The Minister was enthusiastic about Muaythai's application to the International Olympic Committee (IOC) after getting full reports from both the WMC and IFMA, the solely recognised world federations.
In a press conference immediately after the meeting, the Minister informed the press that Thailand should be proud that Muaythai has gained international recognition and that he was very proud in 2006 when Muaythai became a world-recognised sport in GAISF (SportAccord). Now, another chapter has begun with the application process for recognition from the IOC. The Minister reconfirmed that the Thai government is in full support of the WMC and IFMA and that they will now give even more assistance to international events, beginning with the Kids & Junior World Championships to be held in Turkey, in which kids from five continents will come together for cultural and sporting exchange.