All Star Fight Phuket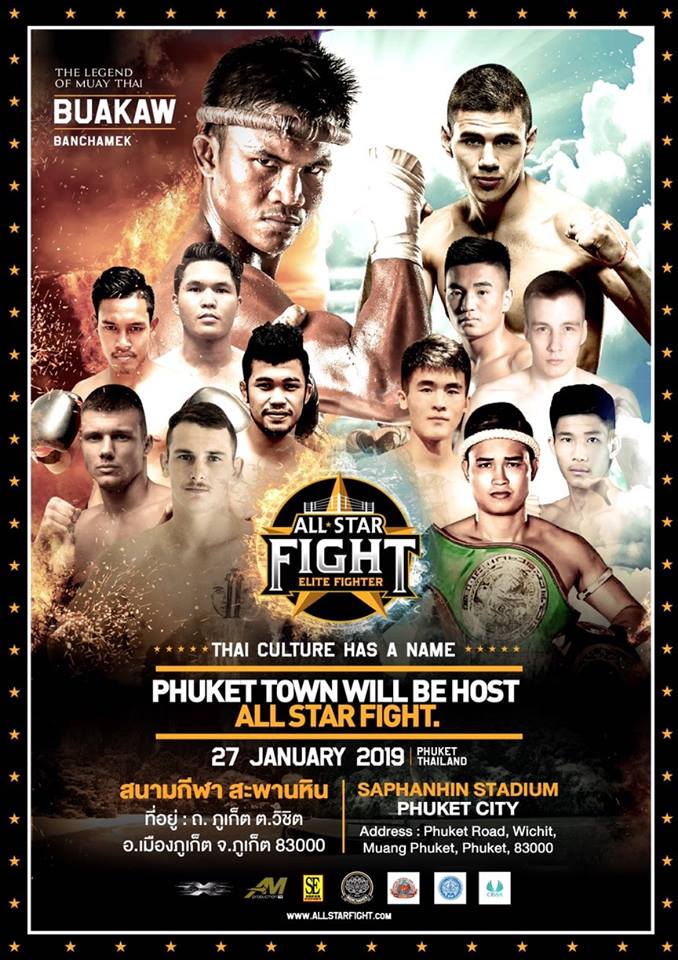 Muaythai fans around the world should mark Sunday the 27th January in their calendars as All Star Fight 6 will return to Phuket with an evening of muaythai action. The event will be held in the Saphanhin Stadium and will feature an international line up with the best of the best from the muaythai world.
Headlining the show will be none other than muaythai superstar and 3 times WMC World champion Buakaw Banchamek who never fails to put on a show whilst at the same time promoting Thai culture.
From all at the WMC we wish all of the athletes the best of luck