All Star Fight Returns!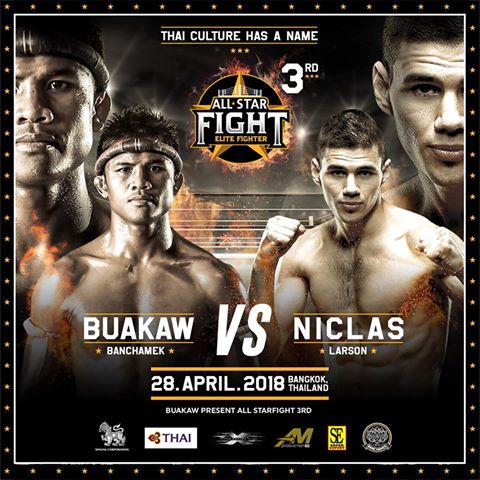 Saturday the 28th April will see the return of All Star Fight this time in the motherland of the sport, Bangkok. Once again and living up to the name the event will see the Crème De La Crème of muaythai athletes step into the ring. All Star Fighters include Pakorn, Superbon, Manachai to name a few.
Headlining the show will be 3 times WMC world champion and muaythai superstar Buakaw Banchamek who is also a promoter of the show. This time he will battle against Niclas Larsen from Denmark, a glory champion who recently defeated Yodkhunpon Sitmonchai. As usual we can expect fireworks from Buakaw and this fight promises to deliver.
From all at the WMC we wish all of the athletes the best of luck and kudos to the whole All Star Fight team for putting together another awesome event.