Brazilian Muaythai Festival
The Royal Thai Embassy of Brazil, IFMA, the world governing body of Muaythai and their recognized federation, CBMTT and the National Olympic Committee of Brazil organized the 2023 Brazilian Muaythai Festival.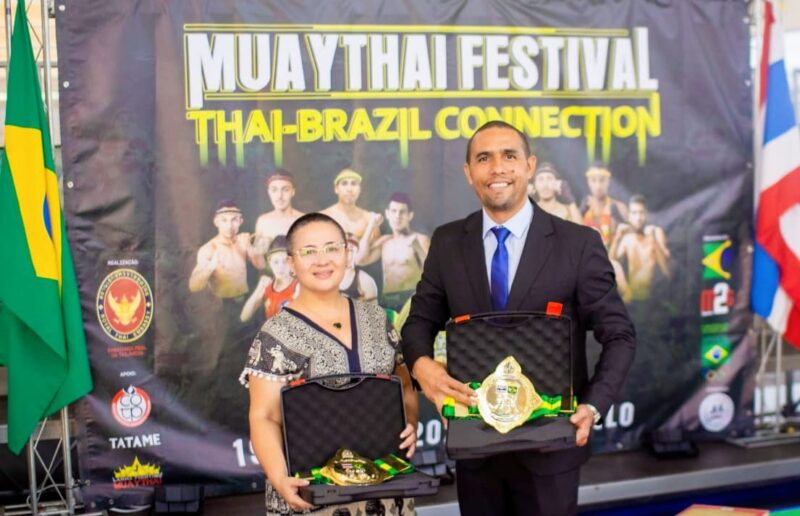 The Olympic Training Center was filled to the last seat. In fact, many could not get a seat and the National Olympic Committee of Brazil congratulated IFMA once again on the recognition of Muaythai by the International Olympic Committee, inclusion in the European Games and once again, to be admitted to The World Games and a spectacular 2023 IFMA World Championships held in the Kingdom of Thailand in celebration of IFMA's 30 Year Anniversary.
The President of CBMTT, Carlos Camacho stated, "CBMTT, as the soul recognized federation in Brazil, is proud to have these close relationships between the Kingdom of Thailand, the National Olympic Committee and IFMA."
The event continued with the Ambassador Cup with both male and female Super 8 and Super 4 tournaments respectively, where the best athletes of Brazil came together to compete for the trophy and belt donated by the Royal Thai Government and presented by the National Olympic Committee of Brazil.