Celebrities That Do Muaythai
Nowadays muaythai has become a global phenomenon with many people turning to the sport for its multitude of health benefits and weight loss capabilities. It's not just your average Joe Bloggs however as many big name celebrities have also put on the gloves with some even competing professionally.
Jonny Lee Miller is no stranger to Hollywood having been previously married to Angelina Jolie and starring in many productions including Trainspotting, Dexter and Sherlock Holmes to name a few. When he found muaythai he was instantly hooked and even fought professionally winning by KO in round 3 and living out his childhood dream of being in the ring.
Ryan Gosling trained muaythai ahead of his role in the movie Only God forgives which was filmed in Bangkok and loved it so much he still trains muaythai workouts to keep fit. Ryan is known for his many roles in movies such as Bladerunner 2049, the Notebook and Gangster Squad and trains under famed Thai master Kru Puk.
Idris Elba is one of the most famous actors in Hollywood at the moment and has been in countless blockbusters including Prometheus, the Avengers and Fast and Furious. The English born actor spent 12 months training hard for a fight under x champion and promoter Kieran Keddle for a documentary entitled 'Fighter' which aired on the Discovery channel. The duo traveled the world training in some of the toughest gyms in the world including Buakaw's Banchamek gym with the climax of the show seeing Idris fight a professional bout which he won by first round knock out.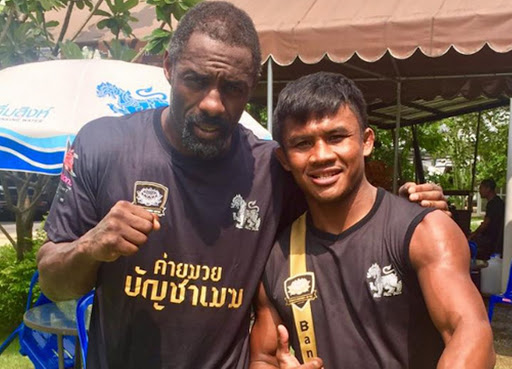 Kevin James, Diego Klattenhoff and Matthew McConaughey also fell in love with the sport after training muaythai for movie roles keeping up with their training to this day.
Muaythai continues to grow in popularity and we are happy that the sport is now getting the recognition it deserves and helping to reach the masses through these A list celebrities.