From a Fiery Nak Muay to Cool, Calm and Collected Gum-Ma-Garn: Katarina Perkkiö
It was during a rest and relaxation trip to Thailand in 2004, that Katarina first encountered Muaythai. The original plan was to take some time off to recuperate from a hectic lifestyle but venturing into a Muaythai gym next to the hotel changed not just the course of her holiday, but her entire life.
 After the first class, she was sold; after taking classes daily for an entire week, Katarina felt reborn. Then the coach invited her to watch a Muaythai fight one night. While watching the fights in awe, she knew this was the life she wanted to be a part of. Upon returning to her homeland, Katarina left the kickboxing scene and fully embraced Muaythai.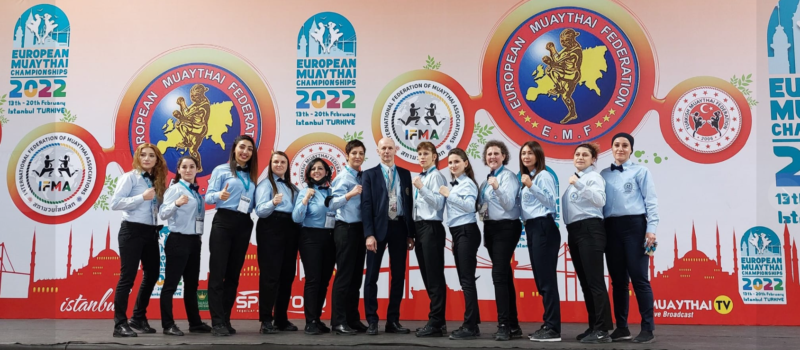 Katarina has been with IFMA over 15 years, first as a fighter and currently as a referee. Her Muaythai fight record shows an impressive 29 wins and only 9 losses, earning her the nickname of "Red Devil."
Due to an injury, she had to stop fighting in the ring.
"I felt like all colors has disappeared from my life"
The heartbreak of training without a target or goal was a heartbreak like no other, yet this is something she has accepted and learned to overcome.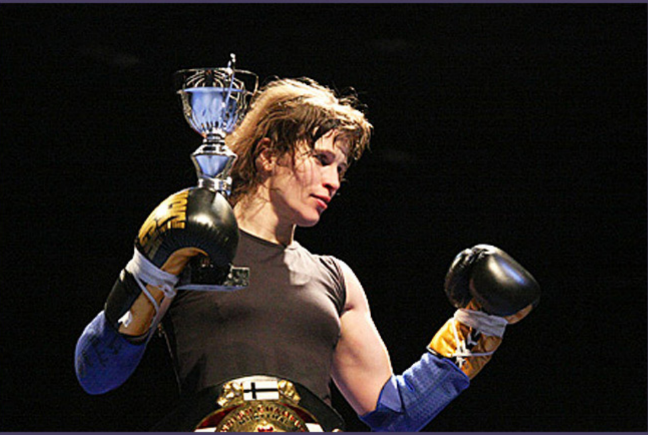 Wanting to continue being active in IFMA Muaythai, Katarina took the step to become part of the IFMA referees and judges family in 2014. She had started refereeing at a national level in 2006, so this felt like a natural progression in her refereeing career.
Feeling very much at home in the ring, being a referee comes naturally to Katarina; "I feel the spirit of it in my heart"
She possesses quick reactions, a keen eye and steadfast neutrality, all of which are essential to being a referee.
"Once I'm in the ring I see only RED fighter and BLUE fighter. They are faceless and nameless; they are fighters"
Having refereed well over 1000 fights Katarina is no stranger in the ring. Each fight is different, and each fight is treated with respect, but slowly the memory of individual fights blend into each other. One, however, stands out. It was her first international referee job; Malaysia, 2014. 
Standing in the middle of the ring while the crowded shouted obscenities and pelted her with things, Katarina remained calm and took hold of the situation as only a true professional could. It stands as a testament to her unwavering dedication and respect for sport and the task at hand. As a result of her experience and professionalism, she has been invited to stand in the ring as referee during the 2022 World Games in Birmingham, Alabama USA.
Although travelling the world doing something you love is living the dream, the hardest part of the job is to leave home. Missing family, and especially her son, is extremely difficult. But once Katarina arrives at the competition location, she switches into work mode and is hyper focused on the task at hand. The taxing conditions of her fighting career molded Katarina into a resilient and adaptable person; being able to handle and perform under extreme stress and ever-changing situations. She admits she hasn't always been this strong, and only after years in the sport has she found ways to handle the lifestyle.
Much of this is due to her fellow referees and mentors, who were a major source of support and guidance.
Outside of Muaythai, Katarina is a dedicated mum to her son, fun-loving and social with her group of friends and an avid wrestler. Her friends may consider her a little crazy, but Katarina sees the changing tides as part of life; not planning too much and just taking things as the come. "I don't explain or make plans too much; I just follow what life gives to me."
A sweet moment Katarina shares with us a touching which happened during breakfast one morning, while she was shadow boxing in the kitchen. Her son said "My mom is so cool, she is best mom ever".
Acceptance, even when being seen as a little bit different, is the purest form of love.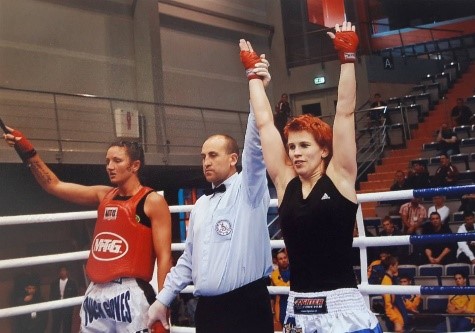 Interview by:
Valentina David
Gender Equality Commission Chair
Technical Director Assistant
Muaythai Organisatie Nederland