Hoskings vs Gabiola: State Title Bout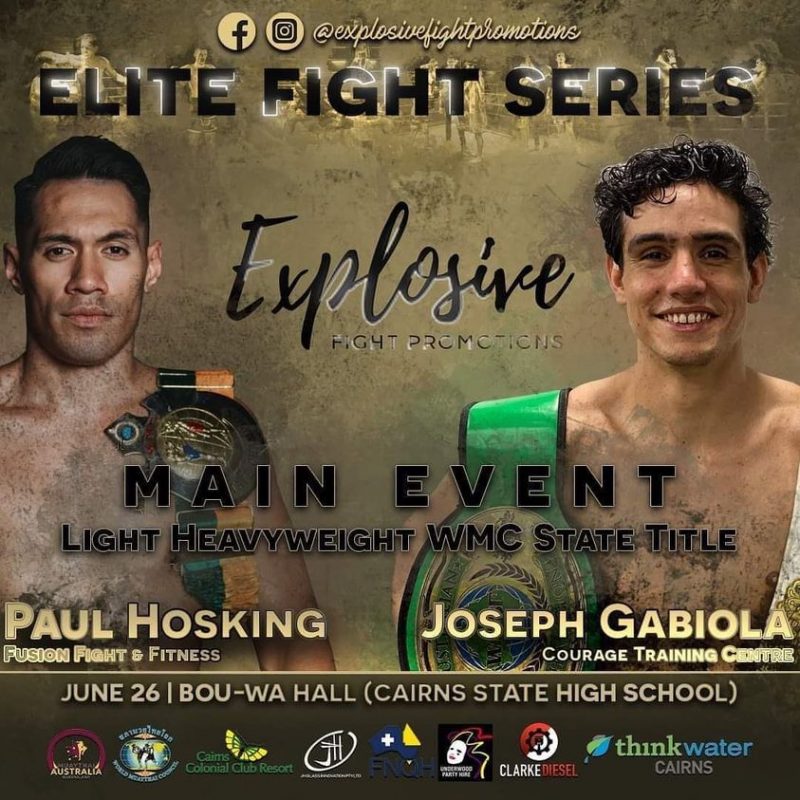 On the 26th of June in Cairns, Queensland, the WMC light heavyweight State title will be contested between Paul Hosking and Joseph Gabiola. This is set to be an epic fight as both fighters have left no stone unturned ahead of this fight.
Paul Hosking, fighting out of Fusion Fight and Fitness is a strong opponent who began training at the tender age of eight years old. He has been preparing for the fight with 10K runs, hill work, 300 sit ups and 200 push ups before even going to the gym, so you imagine what kind of shape he is in.
Joseph Gabiola, known as the machine gun is a highly formidable opponent fighting out of the Courage Training Centre. Joseph was awarded an all expenses paid scholarship to Thailand from Elite Series in March this year due to his dedication to the sport and will be flying out once restrictions are lifted from the pandemic.
Both fighters have expressed their respect for each other but have no intention of letting that get in the way of taking home the belt. The duo will face each other at Explosive Promotions: Elite Fight Series so make sure you save the date!