iGLA Seminar at the Youth Championships a Big Success
The 5th, 6th and 7th of August at the Ambassador Hotel hosted the latest iGLA seminar for coaches during the IFMA Youth World Championships. National Federations and coaches from over 20 countries participated in the course which enables practitioners to teach from the online system which is the only official education system used by the WMC and IFMA.
IGLA utilises the Muaythai Animation Education System (IMAES) which was developed over a period of 24 months and uses state of the art animated videos to aid practitioners in the ancient art of muaythai. Using the Khan system muaythai fighters are able to progress from beginner to advanced and even login at home to brush up on what they learnt in class.
Following the 3-day course practitioners engaged in an ancient traditional ceremony called Klob Kru led by General Chetta Thanajaro President of the WMC, Doctor Sakchye Tapsuwan IFMA President and Stephan Fox IFMA General Secretary and WMC vice-president. The ceremony pays homage to the teachers as they bless the students as they make their transition to becoming a Khru.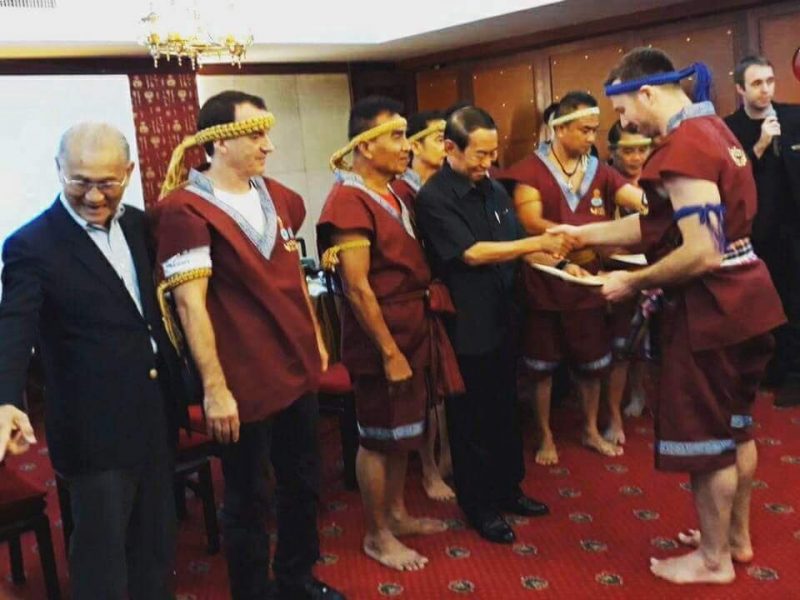 Congratulations to everyone who passed the course from all at the WMC!