Ignite the Fight: Main Event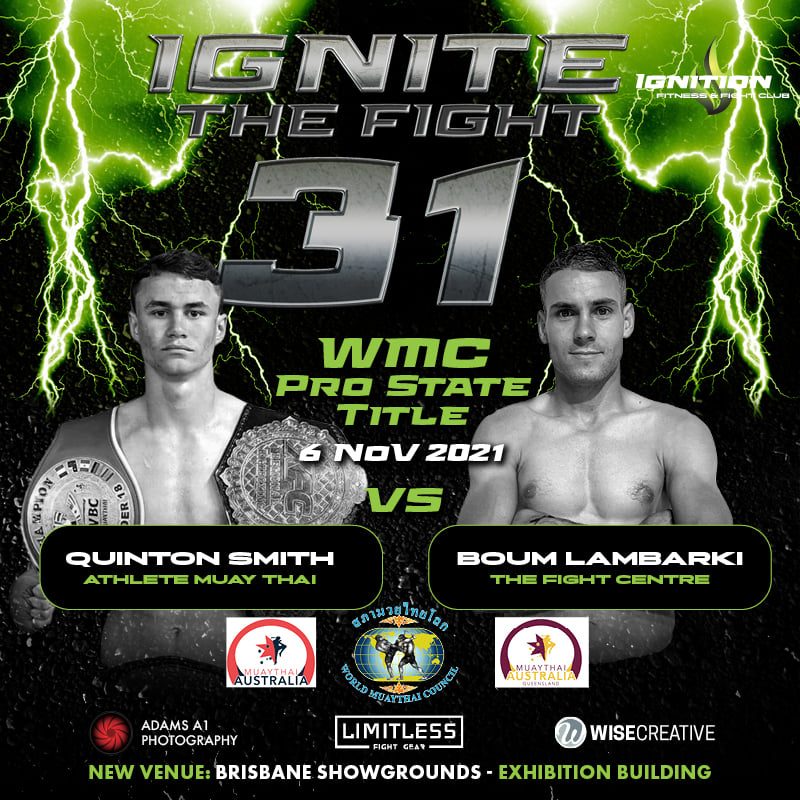 Saturday the 6th of November in the beautiful city of Brisbane will see an evening of muaythai action of epic promotions. Ignite the Fight which is sanctioned by the WMC now arrives at its 31st edition and promises not to disappoint with an all-star line featuring some of Australia's best.
The main event of the evening will see Quinton 'Da Hitman Smith' (Athlete Muaythai) face Boum Lambarki (The Fight Centre- Brisbane).
18 year old prodigy Quinton hailing from Innisfail in North Queensland has been on an absolute tear over the last few years, racking up wins, collecting belts, stepping it up against experienced adults, and finishing fights! Chasing his first professional adult title is going to bring a lot of motivation to put on a stellar performance.
The established former Spanish Champion Boum has started making his mark in Australia with a big win against a top tier opponent on Eruption earlier this year and it's no secret he plans to make his way to the top here in Oz. With his first title fight opportunity in Australia no doubt Boum will be training the house down to take the belt home.Can not wait to see these lads go toe to toe for our first WMC Pro Title on Ignite the Fight, no matter the winner this is going to be one hell of a fight!
From all at the WMC we wish both of the athletes the best of luck!