Jharkhand State Ranking Series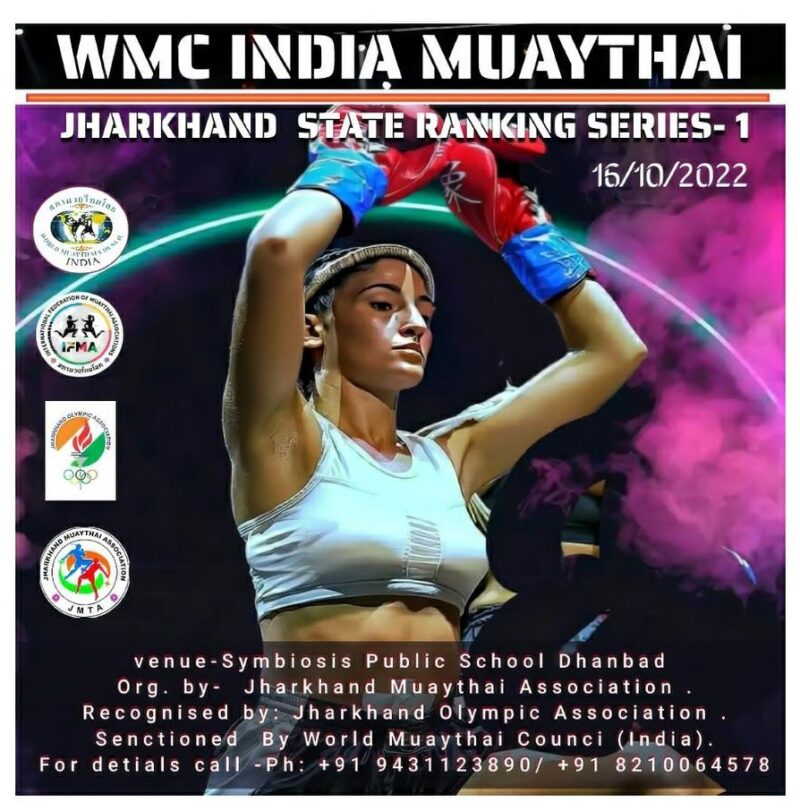 Spreading its wings to every corner of India, WMC India embraces muaythai and Thai cultural traditions that are very similar to Indian culture. The WMC State Ranking Series will be held in Dhanbad Jharkhand. Dhanbad is the second largest city in Jharkhand, India, after Jamshedpur. In India MuayThai is becoming a popular sport and also we have seen talented Muay Thai athletes coming from this state. It's time for these talents to be explored. The city is called the 'Coal Capital of India' because it is home to one of India's largest coal mines. The popularity of muaythai sport in the state will also help to mine young talented muaythai athletes.
This is good news for all muaythai athletes in the state as the WMC India Ranking Series will host an event on the 16th of October. The event will be held in the Symbiosis Public School in Dhanbad, Jharkhand organised by the Jharkhand Muaythai Association in conjunction with WMC India.
The event will see nak muays from all across the state meet to try and earn a place in the rankings and for the opportunity to compete for the state and national titles in the future.
WMC Promoter Balakrishna Shetty stated that grassroots development is essential to prepare our fighters for the international stage. We are now organising events across the country to not only give the athletes a platform but also to find out who is the best of the best within their respective weight categories.