Knees of Fury 34
Adelaide will come to live again with the next Knees of Fury promoted by Sheppster Promotions, under the banner of the World Muaythai Council. On this occasion we are all proud to present you Australia vs. USA.
Friday September the 16th at ETSA Park!
The main fight will be held in honour of the "Muaythai Against Drugs" campaign and it will see the WMC World Champion Paul Slowinski (AU) facing off Steven "The Panda" Banks (USA).
This is going to be enormous!
Two of the undercard fights are:
Justin Buccholz (USA) vs. Kym Johnson (AU)
Aj Fonseca (USA) vs. Myles Simpson (AU)
It will be a Fox Sport event. Stay tuned for more updates.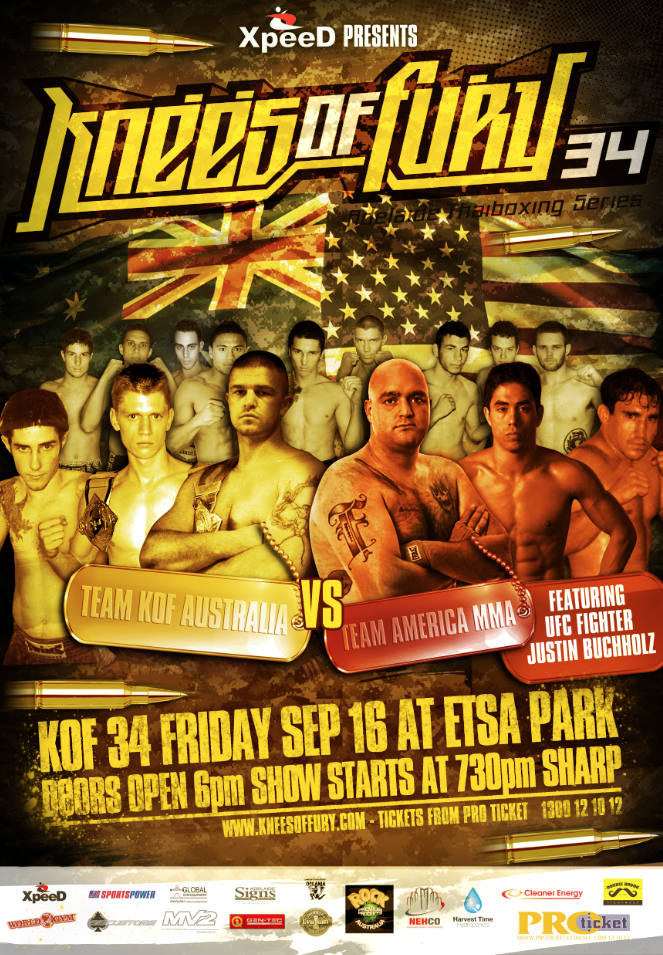 Tickets will be available from Proticket from the 22nd of July – 1300 12 10 12
Tags: Australia, Competition, IFMA, WMC