Muaythai at the European Games 2023
Forty-eight National Olympic Committees are participating in the 2023 European Games and Muaythai has made their official debut as a full medal sport. Mysylenice Arena was packed to the last seat with spectators cueing at the door to be part of one of the fastest growing martial arts, Muaythai.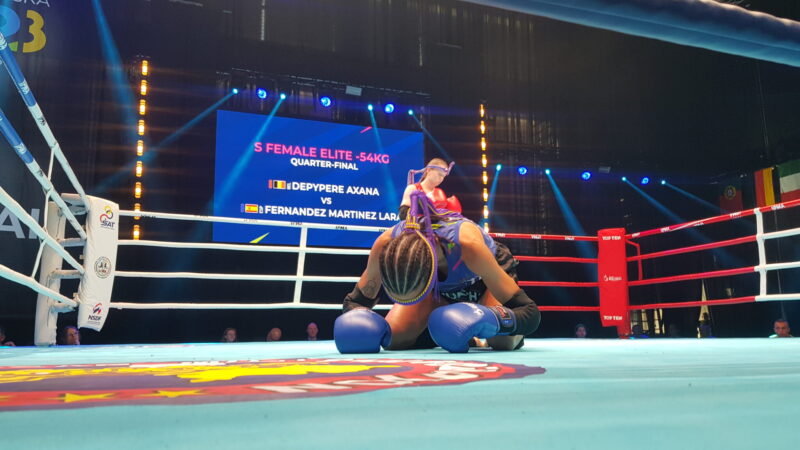 IFMA, the sole recognized Muaythai federation recognized by the International Olympic Committee, once again, had a full gender equal competition format and the best of the best of Europe went toe to toe to book their place in the next rounds. It was team Turkey, Ukraine and Belgium which had a fantastic start with flawless performances with athletes winning every competition and the Polish athletes put in outstanding performances booking 6 spots in the semi- finals.
The first round saw contests which could have filled up any Muaythai stadium around the world.
The Home Team's 67kg superstar, Oskar Siergert, set the stage with a beautiful Wai Kru followed by a stellar dominating performance against Armenia's Gor Sargsyan. Siergert made the home team proud showing Poland's strength and making history for Poland and Muaythai as the first win of the games.
In the 54kg women's division, Martyna Kierczynska, IFMA and WMC champion from Poland won the first female bout for the home team against a former rival, Viktorie Bulinova from Czech Republic. The two had fought earlier this year for the WMC World Title and were at again for 3 hard rounds. Martyna managed to pull off another dominating win for Poland.
In another IFMA super fight, it was the battle of the champions; the current IFMA World Champion, Gulistan Turan competed with the current World Games Champion, Monica Chochlikova from Slovakia. It was certainly a battle to the end in which Turkey's hands were risen in a world-class contest.
In the male 71kg division, Poland's Jakub Rajewski and Azerbaijan's Mahabbat Humbatov were neck in neck in the scorecards for a nail-biting performance which kept fans off their seats. Although Azerbaijan's entourage made it on the big screen for best fan support, the home team managed to edge out Humbatov by just a hair.
In the 91kg division, Italy's Enrico Pellegrino Pellegri had an exciting back and forth battle with Portugal's Luis Carlos Fortes de Morais. In the third round Enrico put it all in and pulled off a massive KO with his heavy cross to earn him a spot in the Semi-Finals.