Olympic Movement Meets at IFMA Finals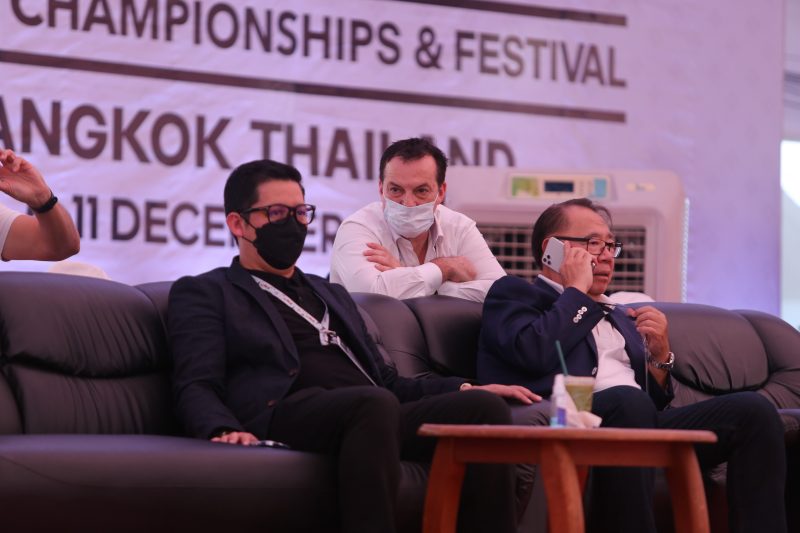 The IFMA finals saw a lot of support from the Olympic family.
Thailand's IOC member Khun Pattana lead the delegation for the Thai National Olympic Committee and also as an IOC member. 
The Thai Sports Ministry, Sports Authority and many other representatives of the National Olympic Committees came to support the athletes of the world. There were many people from embassies such as Russia, Turkey, Saudi Arabia, Belarus, Ukraine, Hungary, and so many more who came to support their finalists.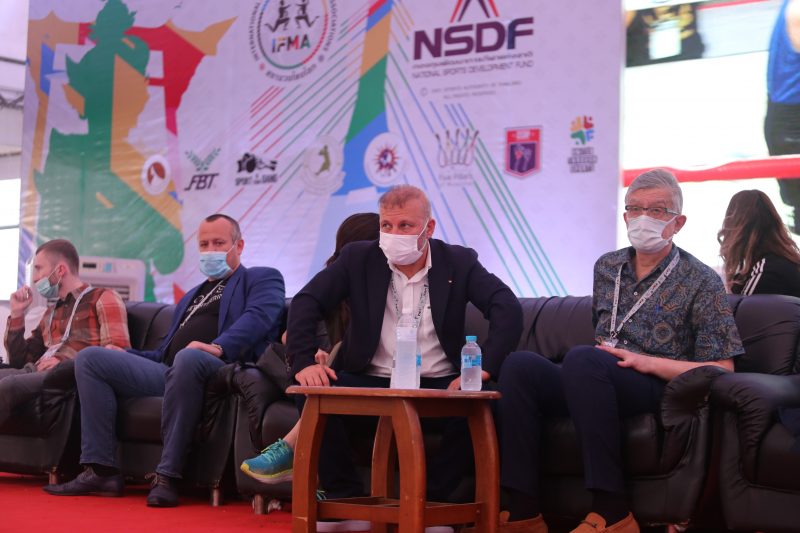 Thailand's muaythai ambassador, Buakaw was there to greet the dignities and all were stunned by the world-class performance of the athletes but also the universality muaythai has with the medals being distributed.