One Night In Chiang Mai a Great Success!
Wednesday the 24th January saw the return of the One Night in Chiang Mai Muaythai Event in the beautiful city of Chiang Mai, Thailand. The event was another big success and saw some of the best athletes from the USA going head to head with Thai elite athletes with an aim to promote female muaythai.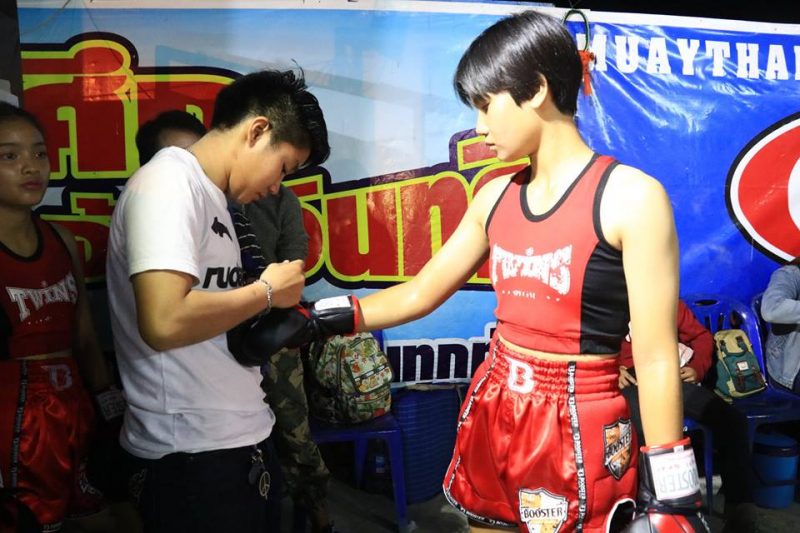 The stadium for the evening was the Chiang Mai Night Bazaar and on the card was 3 x IFMA Medalist Lei Saludares, Rebekah Irwin, and Tierra Brandt of USA who took on Team Thailand in FULL Muay Thai rules! This event is held every year in January and is coordinated by USMF President Michael Chase Corley and Thailand's Sayan Chansiri.
The headlining act for the night saw Rebekah Irwin go head to head with Nonbiew Tor Thapsutin for the WMC 53.51kg Bantam Intercontinental title. After 5 five hard fought rounds it was Nonbiew who went home victorious in what was a close fight and also fight of the evening.
Planning a rematch