Road to Rebellion Set for Friday
Road to Rebellion 4 will kick off this evening in Balaclava, Victoria, Australia with a stacked fightcard full of talented Muaythai athletes. The main event will feature Chadd Collins verses Roy Wills. Other featured fighters include, Richard Fanous, Ramesh Habib, Cain Brunton, Alex Illijoski, and many more.
Congratulations to Rebellion Muaythai for putting together an excellent card and good luck to all the athletes competing this Friday.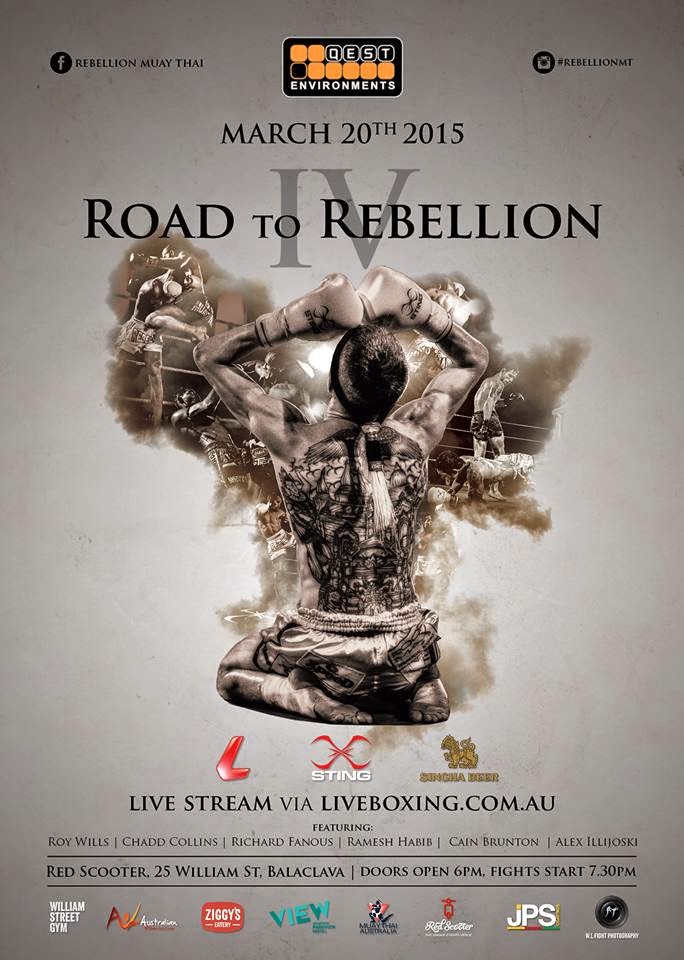 Tags: Rebellion Muaythai