Siam Warrior II in Denmark Crowns a WMC Nordic Champion
Siam Warriors II was as great a success as the first event in the series at the end of last year with yet another Nordic WMC title as then main event on the fight card. Swedish born Hamza Bougmaza and Finish Mikko Blom demonstrated nicely that fights in the light weight classes can sometimes turn out to be the most entertaining.
The strongly built Mikko opened the fight with lightning speed, but Hamza came back just as fast, and it was a very even first round. In the second round Hamza hit Mikko with a good straight left in the stomach and pounded Mikko with continuous punches to the body, but Mikko survived the round, and came back strong in the third round. In the fourth round Mikko was in trouble again as he was counted after a knee to the body followed up by a hard knee to the head, but survived the round. At the end of five fantastic rounds the win went to Hamza on points.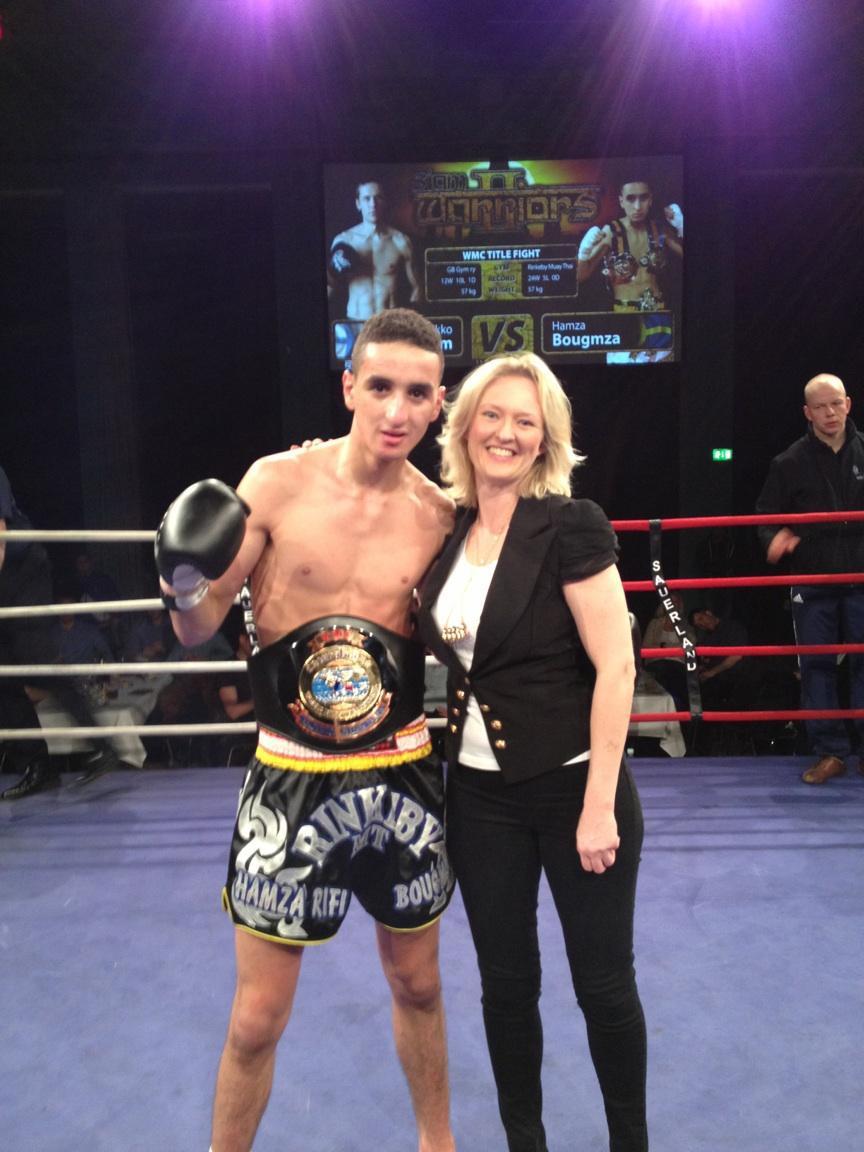 The fight card had more Nordic battles in store, one of which was between the talented Dane Kim Nielsen who fought Swedish Johan Herö, Johan dominated through out the fight but in the last seconds of the last round Kim surprised Johan with a spectacular high kick to the head, and the biggest KO of the night.
Another 2 Danes that wowed the audience with beautiful KO's were the young and upcoming Bilal Senhaji and Kasper Tobberup, who while was only in his 10th professional fight, already showed great talent and prospect having won several fights at the 2012 IFMA World championship in Russia.
Multi talented Thomas Bossen, who besides fighting, is also active as a referee and  board member, showed that his biggest talent was in the ring, were he won his fight with beautiful technique.
The last fight of the event were the big boys in the -91kg division. Danish Frederic Langwagen fought Lorenzo Domenichini from Italy, the Great Dane dominated over the Italian fighter, and although the Italian had a strong fighter's heart and never backed down, it was just not enough. Frederic won the fight to the thunderous elation of the local supporters.
Tags: Bilal Senhaji, Denmark, Frederic Langwagen, Hamza Bougmaza, Johan Herö, Kasper Tobberup, Kim Nielsen, Lorenzo Domenichini, Mikko Blom, Siam Warrior II, Thomas Bossen, WMC Nordic Champion