Talafous vs Carapina: European Title Bout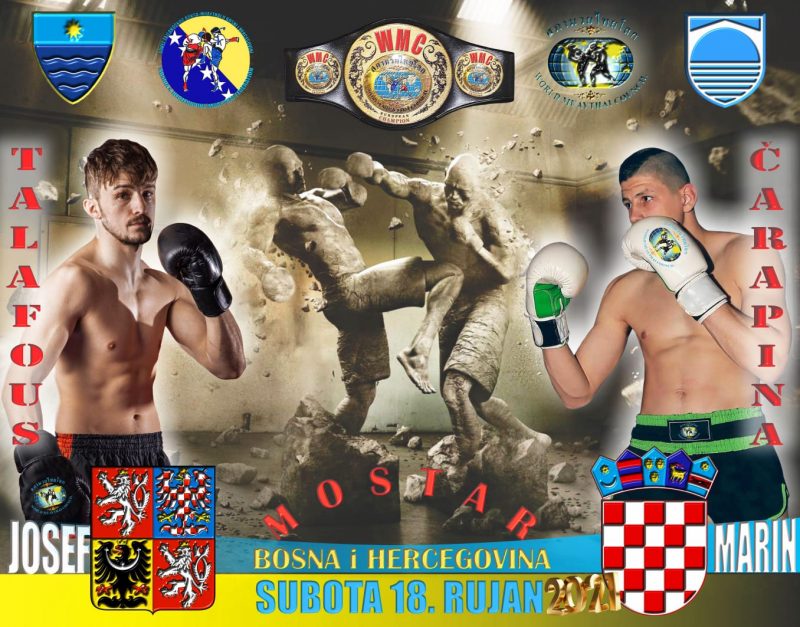 The Muaythai Federation of Bosnia and Herzegovina have put together a muaythai gala to be held on Saturday September the 18th, sanctioned by the WMC in the beautiful city of Mostar. The card is packed solid with international fighters from countries in the surrounding region who will face off against Bosnian homegrown talent.
Alongside the packed undercard the main event of the evening will see local hero Marin Carapina from Bosnia and Herzegovina take on Josef Talafous from the Czech Republic for the WMC European title.
Marin is a multiple time national champion of Croatia and Bosnia and Herzegovina, has had a long career in the sport and is considered by many as one of the pioneers of muaythai in Bosnia and Herzegovina.
Josef Talafous is a very decorated fighter and is the WMC champion of Czech and also the IFMA national champion as well as a medalist from the European Games
The two fighters promise not to disappoint as both of them have revealed they have will leave no stone unturned in preparation for this fight
The city of Mostar is proud to host this event and invites all fans of muaythai to be present live or watch this great sporting event in muaythai via live stream.